It appeared as though the wind would not arrive on day 4 of the OBX-Wind. Few were hopeful there would be a race at all during the 1pm skippers meeting but the waiting game continued. The sound was flat and glassy all morning and most of the afternoon. Many took advantage of the warm sunny day to stand up paddle in the sound and bask in the sun. Suddenly at 4pm the wind kicked in and long distance race director Mike Burns called on the long distance race.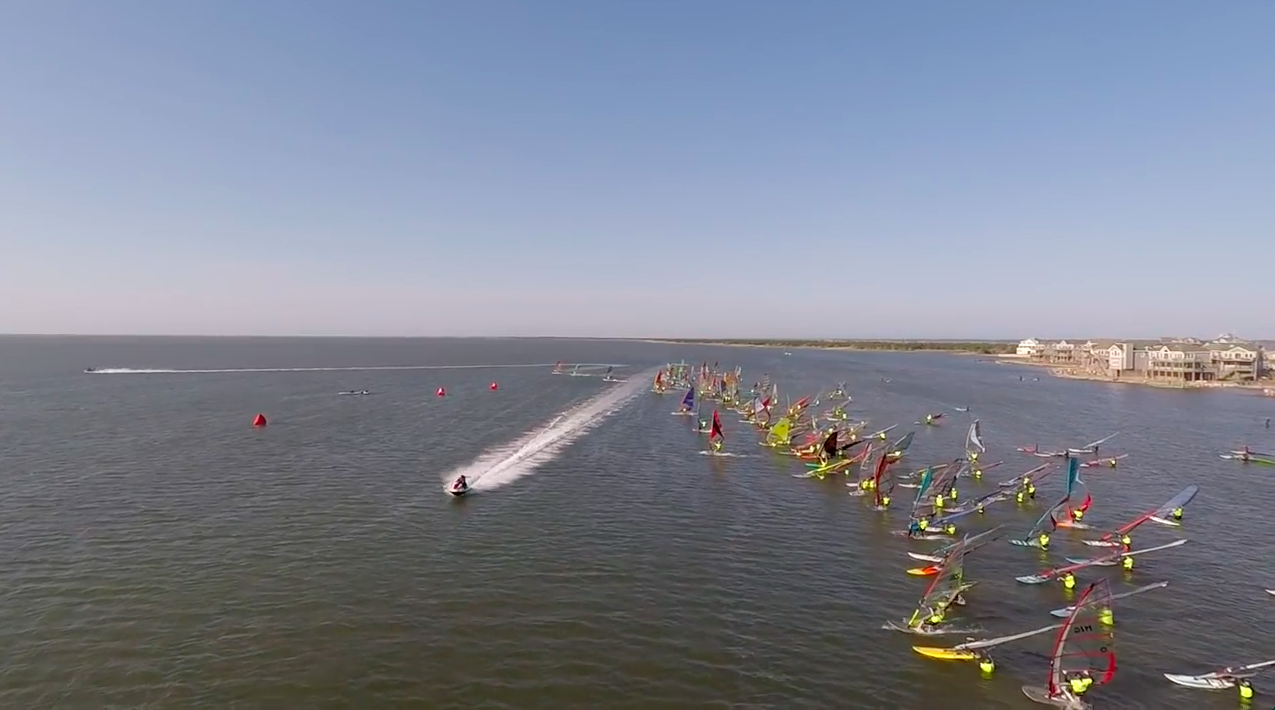 Racers scrambled to collect and rig their gear questioning just how strong the wind would be for the 12 mile course. Hundreds of windsurfers lined up near the shore in waste deep water anxiously awaiting the rabbit start led by local legend Ken Ahrendt on his jet ski. Straight off the bat Sara Flowe led the pack, followed closely behind and quickly passed by speed racer Tyson Poor.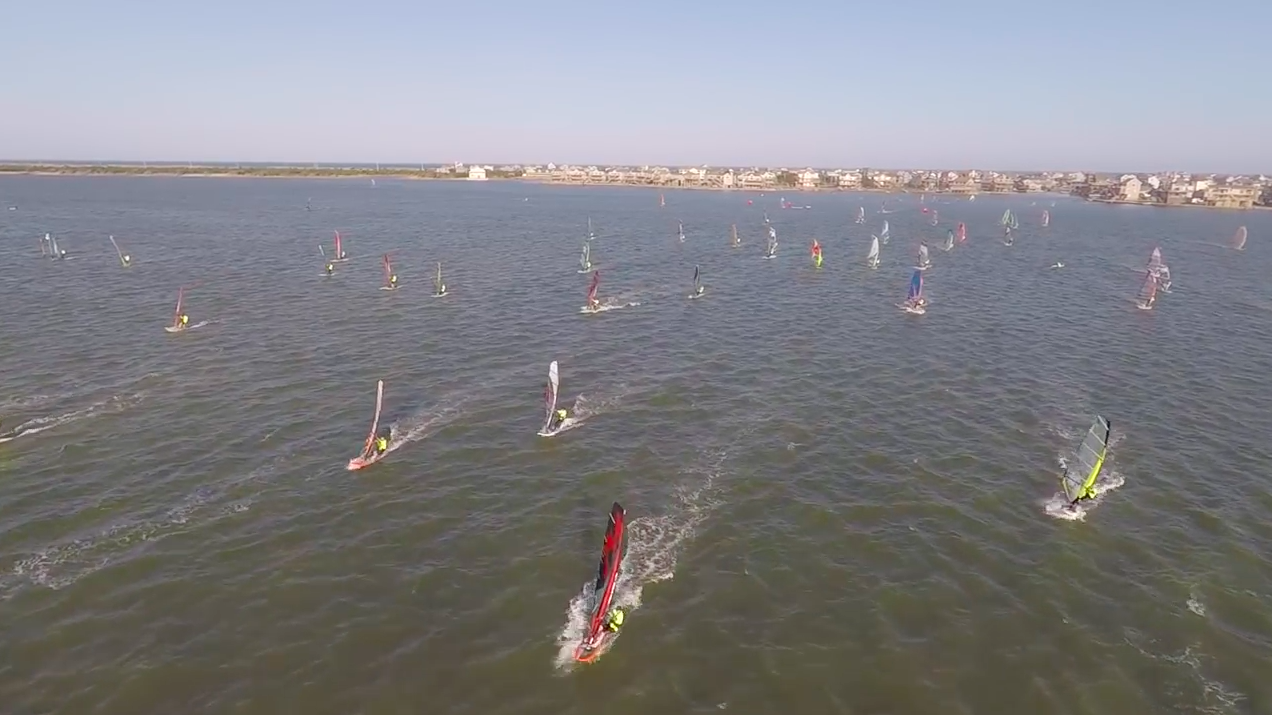 Poor shot well ahead of the fleet for the remainder of the race winning the overall long distance by about 30 seconds ahead of Phil Soltysiak.
With relatively lighter conditions near the start, those who chose the freeride class (sails under 6.5M) struggled to keep up with the open class. Full results will be posted soon. Stay Tuned!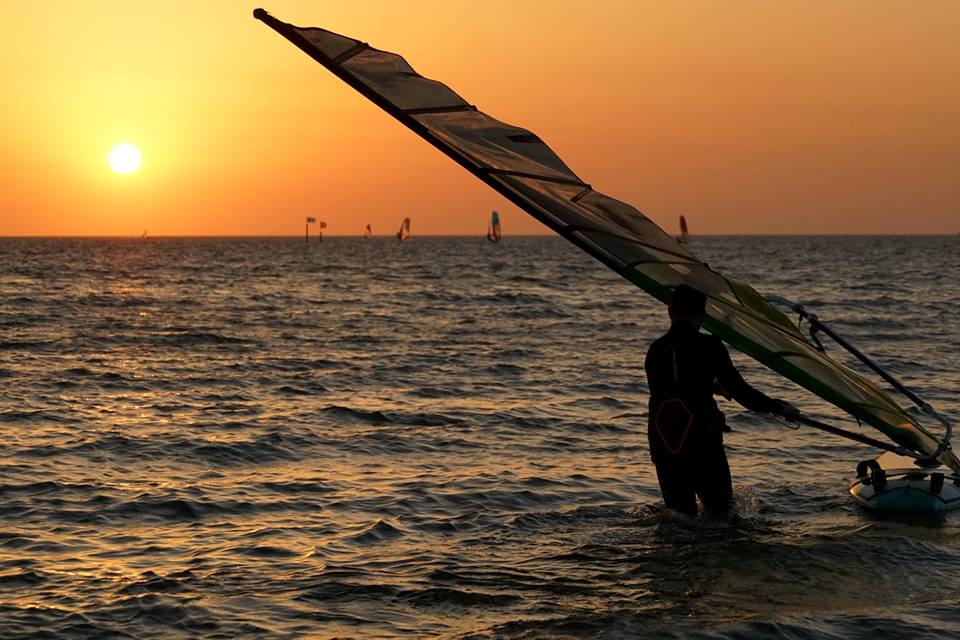 Winds are forecast to pick up for Day 5. Skippers meeting is called for 10am with all riders recommended to be rigged and ready for an early start of the second long distance race.