Day 3 of the OBX-Wind began with a 10am skippers meeting lead by race director Darren Rodgers at Ocean Air. Darren reviewed racing rules to an expectant group of over 50 racers. At 11:30am, a horn was blown to kick off the first official race of the week. Throughout the morning, 6 races took place with changing wind directions and challenging gusts and lulls. After lunch break 4 more races completed the first round of slalom competition. Throughout the entire day, racers were challenged with changing conditions but continued to smile through the fun atmosphere of the event. Tyson Poor consistently won his races with Phil Soltysiak in second and Andy Brandt in third.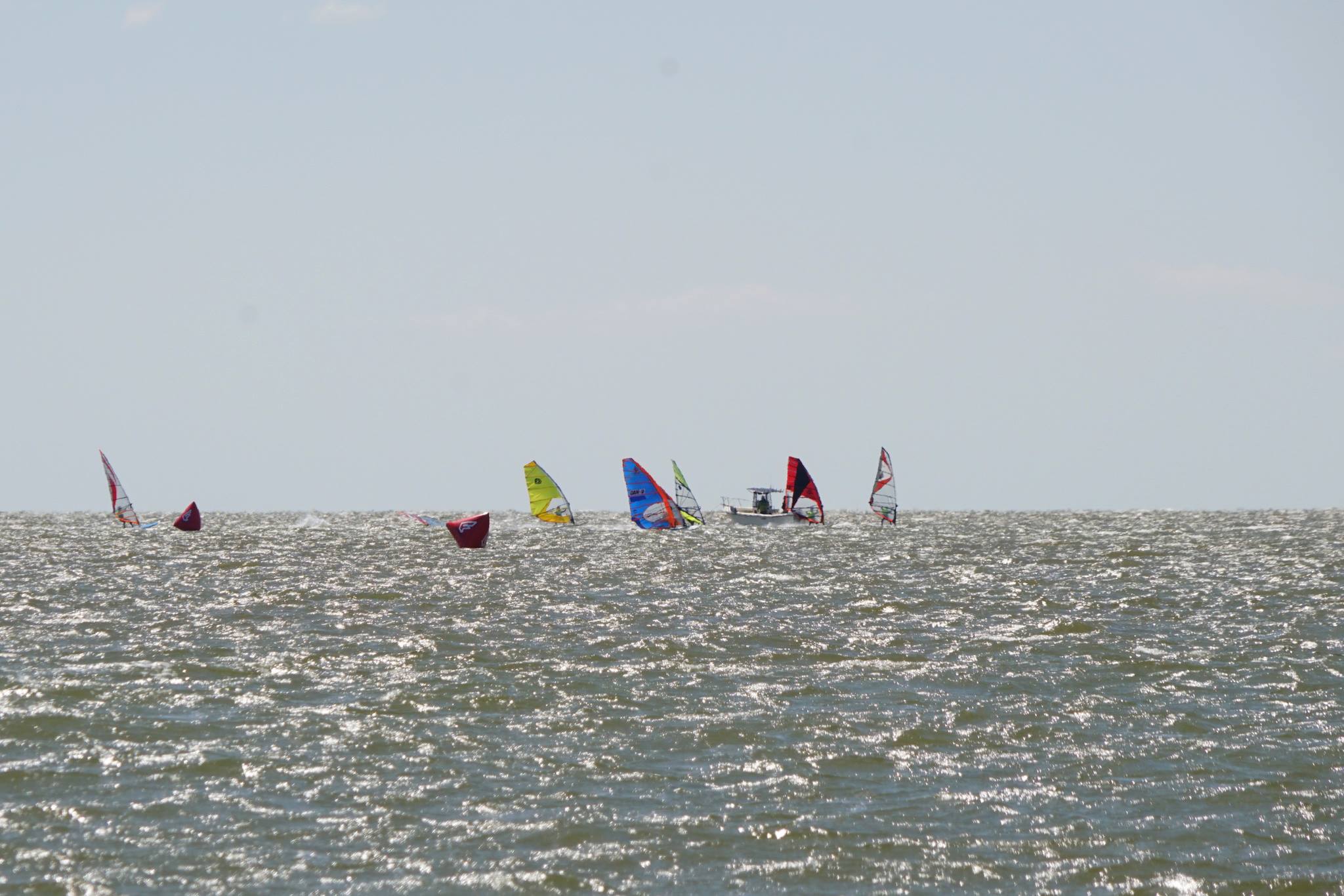 "Racing was a ton of fun today. I'm happy with how my starts were going, I think I nailed like 6 out of 7 of my starts. I was rising my 8.6m Sailworks NX and Starboard ISonic 117. The combo felt great, although in the last race the wind really cranked up and it was survival sailing then!" – Phil Soltysiak
Day 3 Slalom Top Results:
1st: Tyson Poor
2nd: Phil Soltysiak
3rd: Andy Brandt
4th: Casey Treichler
5th: Ian Matthews
6th: Jackson Holden
7th: Martin Plissonneau
8th: Bart Kornas
9th: Pierre Boily
10th: Peter Roesch
While 50 riders were participating in slalom racing, many others were learning from the pros in the many clinics offered this week as part of the OBX-Wind event. Wyatt Miller taught eager students jibe lessons, Phil Soltysiak (after racing) continued his freestyle clinic, Max Robinson is teaching a kids clinic, Sophie Thibodeau is teaching a women's clinic, Boujmaa Guilloul has been heading over to the ocean side of the island for daily wave clinics and Tyson is leading by a great example in his slalom clinic.