It is always great to wake up in a tent and already hear wind! The waves were small, but promising lines were showing at dawn. The AWT family, led by Sam Bittner, spent some time getting to know each other and sharing tales of waves conquered and waves missed. This event reunited riders from around the world but also brought new members to the ever increasing AWT Ohana. A number of new faces had been participating in the Pritchard Wave Camp hosted by reigning AWT Champion Kevin Pritchard (Starboard, Ezzy, MFC) last week. Lured by the promise of another week in paradise and an opportunity to test their new skills, several decided to stay on for the AWT week. A number of AWT regulars including Ruben Lemmens (Ezzy, Quatro, Black Project), Jake and Max Schettewi (JP-Australia, Hot Sails Maui, Black Project), Sam Bittner (Naish, Makani Fins), Kevin McGillivray (GA,), Sarah Hauser (Simmer, Dakine) and more had arrived early and been taking advantage of the perfect waves on offer.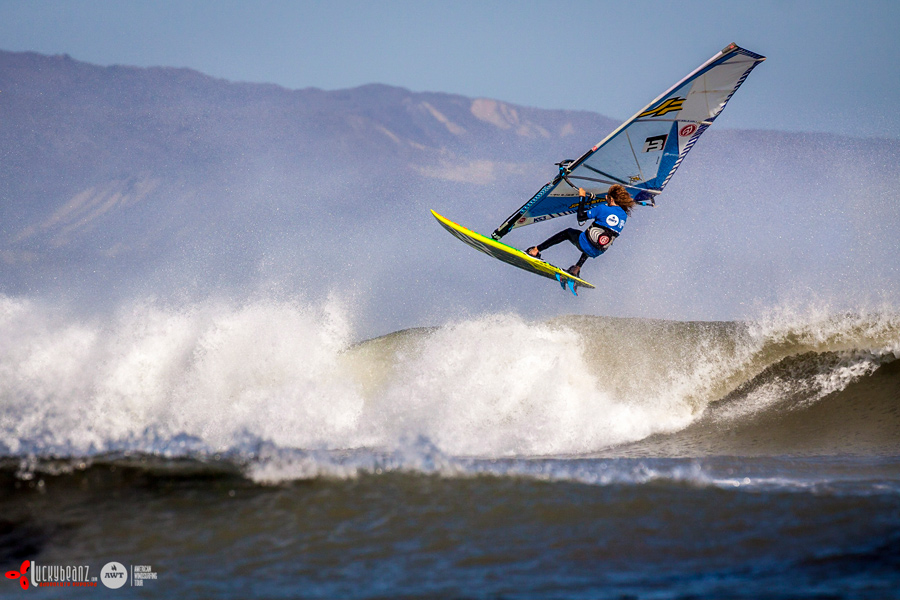 The Pro division looks like a head to head match up between defending champion and number 1 ranked AWT rider Kevin Pritchard, and his Starboard teammate and Pistol River champion Boujmaa Guilloul (Starboard, Severne, MFC) who sit at either sides of the bracket. Others including Levi Lenz (Goya Windsurfing, MFC), Ian Mouro (Goya Windsurfing, MFC), and local hero Joey Sanchez (Quatro, Goya Windsurfing, Solo Sports) will be looking to write their own chapter, and judging by the warm up sessions we could see some upsets this week.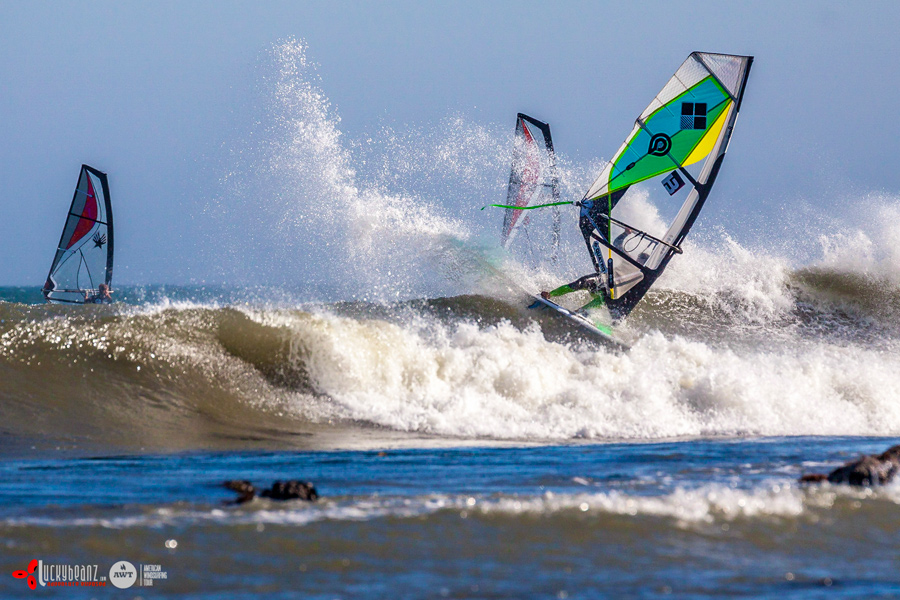 Once the formalities were completed Head Judge Chris Freeman set out the parameters of the week of competition before holding a short clinic for those new to AWT competition and/or Punta San Carlos. One of the central aims of the AWT is rider progression and it is extremely rewarding to see sailors transform into competitors throughout the week.
The waiting game started and it wasn't long before waves started to show at the Point with Boujmaa Guilloul (Starboard, Severne, MFC) the first on the water and getting used to the break. This is his first time here which is in stark contrast to Kevin Pritchard (Starboard, Ezzy, MFC) who has been coming here since 1988 with his brother Matt. If Boujmaa is to challenge this week, he will have to adapt and work out the maximum scoring potential quickly. Following from a week of epic waves during his training camp, Kevin took a more relaxed approach and rested for the upcoming heats while shooting for the event video (KP has been making the videos for the contests since the start of the Tour).
Many riders including the judges and staff decided to hit the water and work on their riding in the now waist to head high waves. Chris Freeman sailed a couple of timed heats but deemed the waves too inconsistent for competition, and designated the late afternoon for a warm up and photo session.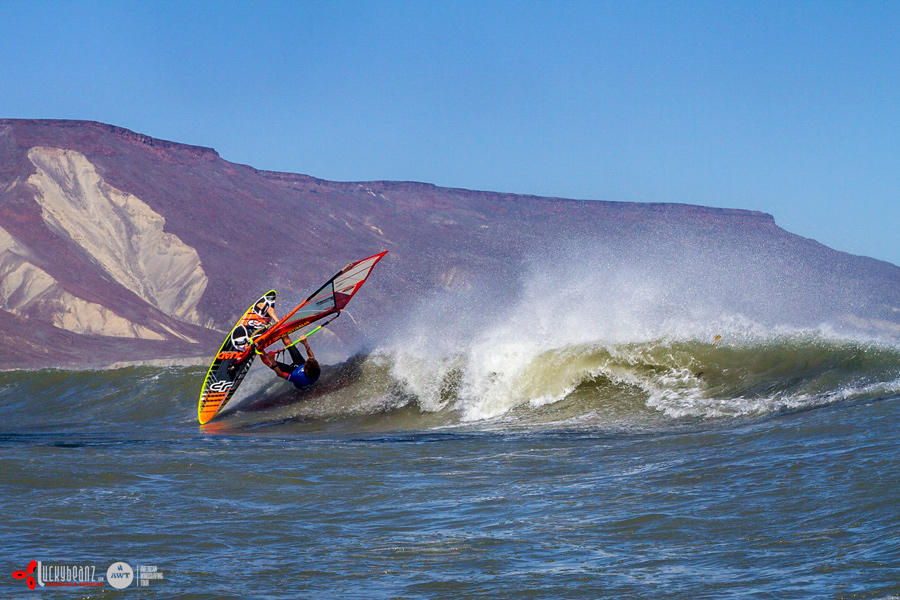 In the Women's fleet Sarah Hauser (Simmer, Dakine), fresh from two wins could all but seal the 2015 overall title with a win here. Her main rival Ingrid Larouche, is competing in Tenerife this week and it will come down to another Canadian (turned Baja local) rider and new AWT competitor Julie Fortier to push her all the way. Judging by the warm up session it is going to be interesting to see these two rippers go head to head.
As the session closed, riders were greeted in camp with a Baja Fog (Corona laced with Tequila and lime) and a wonderful hot dinner cooked by the local Mexican staff who look after us so well here! As the sun set the moon rose from behind the mountains and lit up the night sky, a magical way to end the first full day here in Mexico.
Stay tuned for action from Day 2.