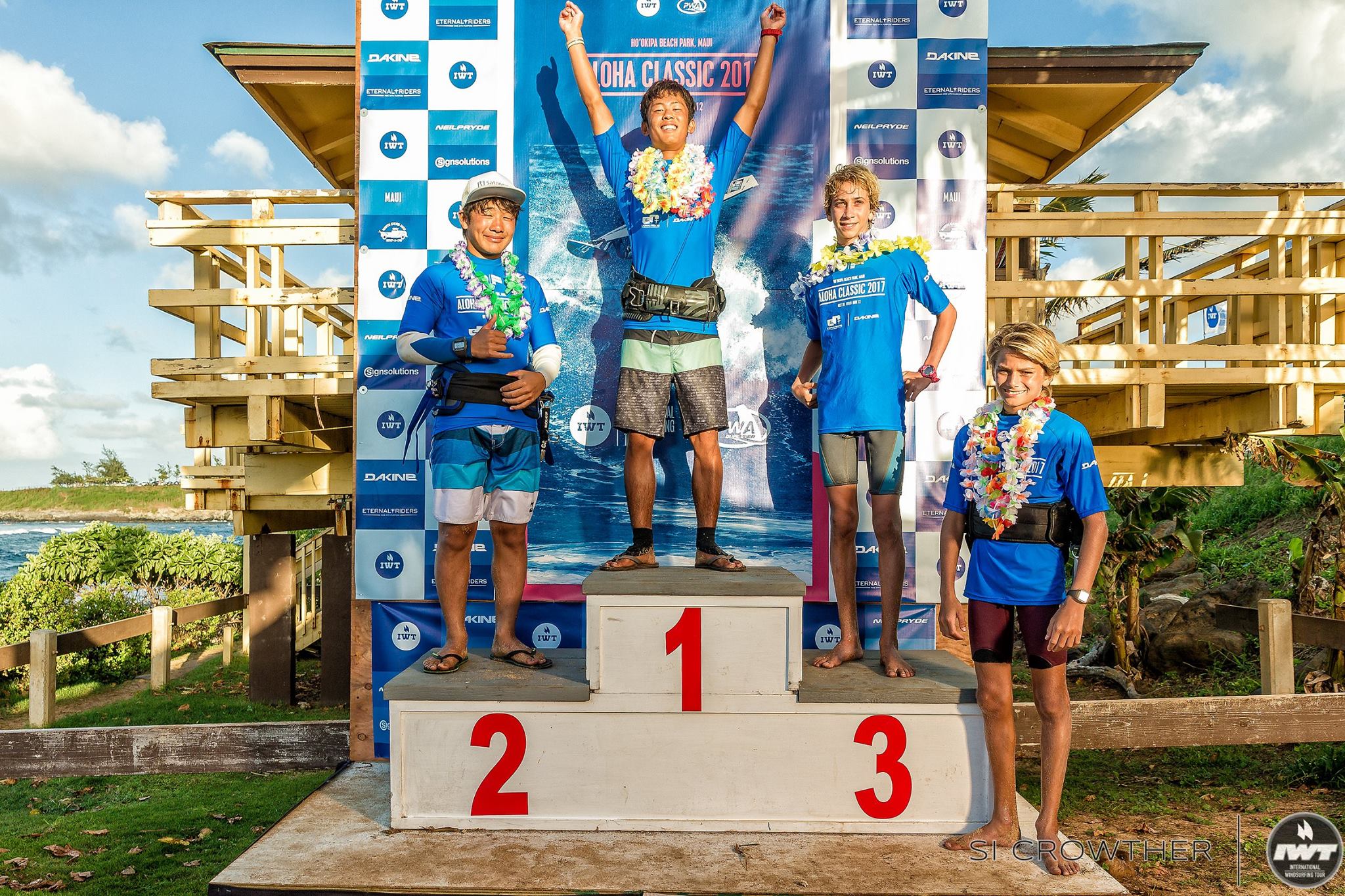 Youth podium: 1st Takara Ishii, 2nd Takuma Sugi, 3rd Z Schettewi, 4th Luc Guidroz.
Sunday November 5th saw the wind really arrive early at Ho'okipa Beach Park; the youth sailors were first up, but most fleets made it onto the water and through a round or so more of competition. We had a good amount of wind swell too, so started with 16-minute heats and 2 waves to count.
Youth
13-year-old Luc Guidroz, who has been windsurfing for just 1 year, opened up heat 3 and showed he is already a force to be reckoned with. But it was Landan McLaughlin who snuck the win with some perfectly timed hits on the building waves.
Heat 4 saw Takuma Sugi take a convincing victory, with a couple of excellent set waves turning right in the critical section. Also, advancing was Ryosuke Fukui who picked off some great waves too. The wind was fairly onshore now, making it a little trickier to get fully vertical.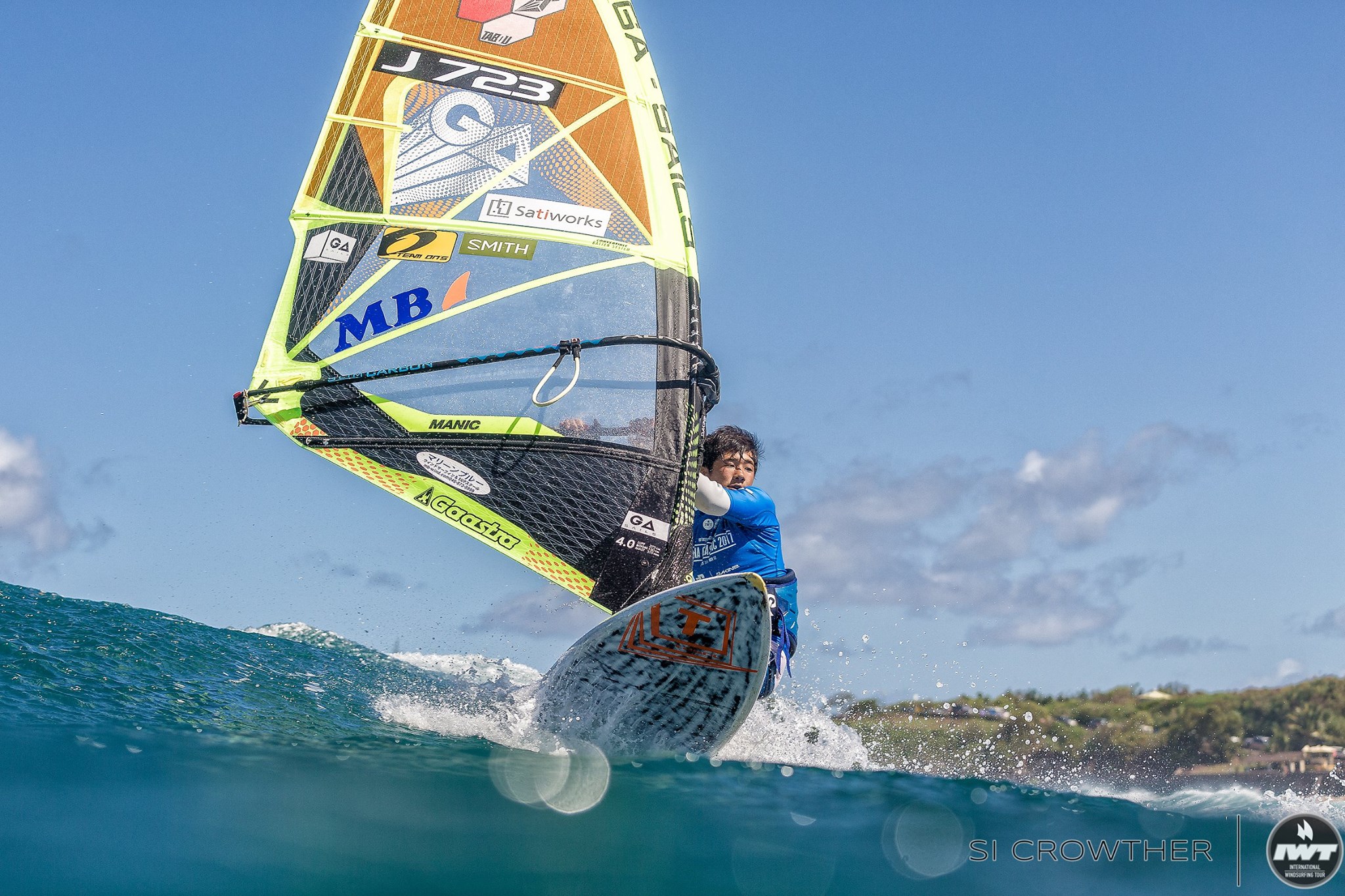 Takuma Sugi
The youth semi-final hit the water around 1pm, Guidroz kicked off with a tail slide at the end of his first ride; McLaughlin looked a little overpowered, but still scored some decent waves. Takuma looked confident in the heat getting multiple waves, with multiple turns in some great sections. But it was Takuma and Guidroz who advanced into the final, to join Takara Ishii and Z Schettewi.
The final of the Youth division was a fantastic display from all of the riders that are the future of our sport! Each rider, and all the Youth competitors, have been incredible to watch on the water and a pleasure to have around on the beach. This time it was a Japanese 1-2, with Takara Ishii taking the win and Takuma Sugi in second.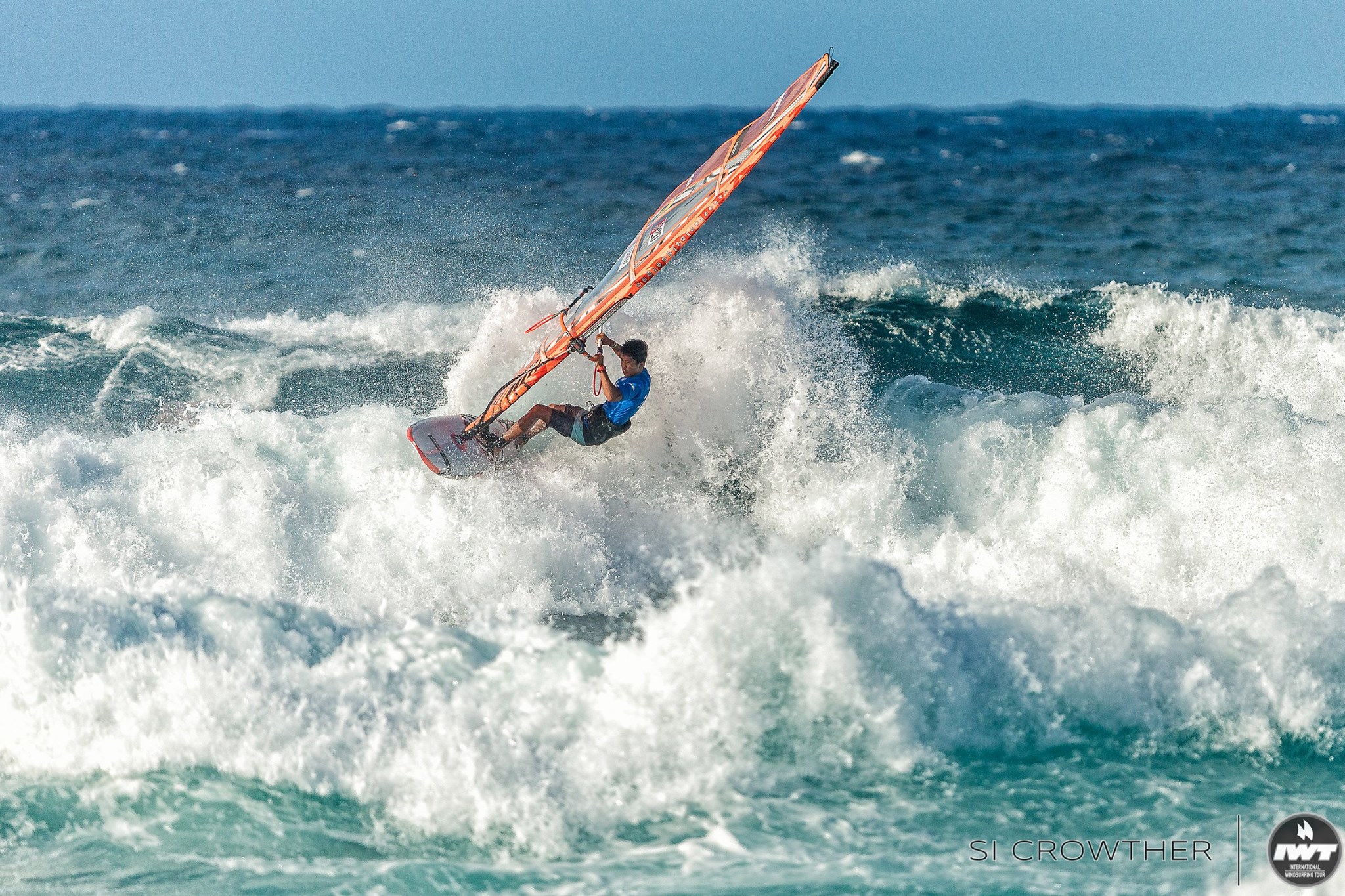 Takara Ishii
Judge's View – Duncan Coombs
"Late in the day we went for the Youth final, the wind was starting to drop but the surf was still good. The favorite, Takara got a 7.93 on his first wave, with Takuma on the wave behind him, scoring just a point or so less. It was between these two really, and Takara has really been on form so I am not surprised that he took the victory. Both are in the Pro bracket as well which will be great to see.
"It was a really well deserved victory for Takara in the Youth and he will be one to watch for the rest of the contest too. He has really tough heat in the next round of the Pros, but if he is on form, he does stand a chance of going through and making the top 16. I am really happy that Takara sailed so well in the final. His timing is excellent and he really hits the lip, going vertical. He has a really nice flow and just reads the waves so well, which is what sets him above the other riders. We didn't see any aerials in the final, but we have from him in the earlier rounds."
Takara Ishii – Youth Winner
"I had fun today, it was difficult conditions but I am happy to have won! I have been windsurfing at Ho'okipa 3 times, I came last year and the year before too. I like hitting the lip; I hope we get more and bigger waves for the rest of the contest.
"I have competed in Baja and Maui for the last 2 years and I want to do all of the IWT next year. I just love windsurfing and competing! I would love to compete on the PWA too, and if I had the opportunity I would go for sure.
"I am from Omaezaki, where a lot of people windsurf in Japan, the waves are a bit smaller but we have lots of wind. It is a great place to windsurf, just very cold!
"I am looking forward to my next heat in the Pro division; I have Camille Juban, Moritz Mauch and Pascal Hardy, they are big names so I know it will be tough, but I will do my best."
Heat Rundown
Amateurs
It was also on to the next round of the Amateurs today and it was straight into heat 17, where Glenn Haslbeck took the win with a couple of waves that really impressed. Haslbeck managed to get right under the lip on some of his final turns, which put him just ahead of Damien Girardin. Yves Masnada showed in heat 18 why he is one to watch and he managed to pick off some of the best set waves, ripping them apart. This gave him a good lead ahead of Naldi Sagripanti who took the second qualifying spot.
Victor Moncloa was the clear winner of heat 19; he showed not only great wave selection, but also commitment to his turns. Heat 20 saw Greg Aguera, Simeon Glasson and tour leader Tom Soltysiak do battle, Aguera showed his excellent timing yet again, picking up some of the best waves and lining himself up for some big hits. It was very close heat, and it was Aguera that took the win ahead of Glasson who had a couple of full rail-to-rail turns himself.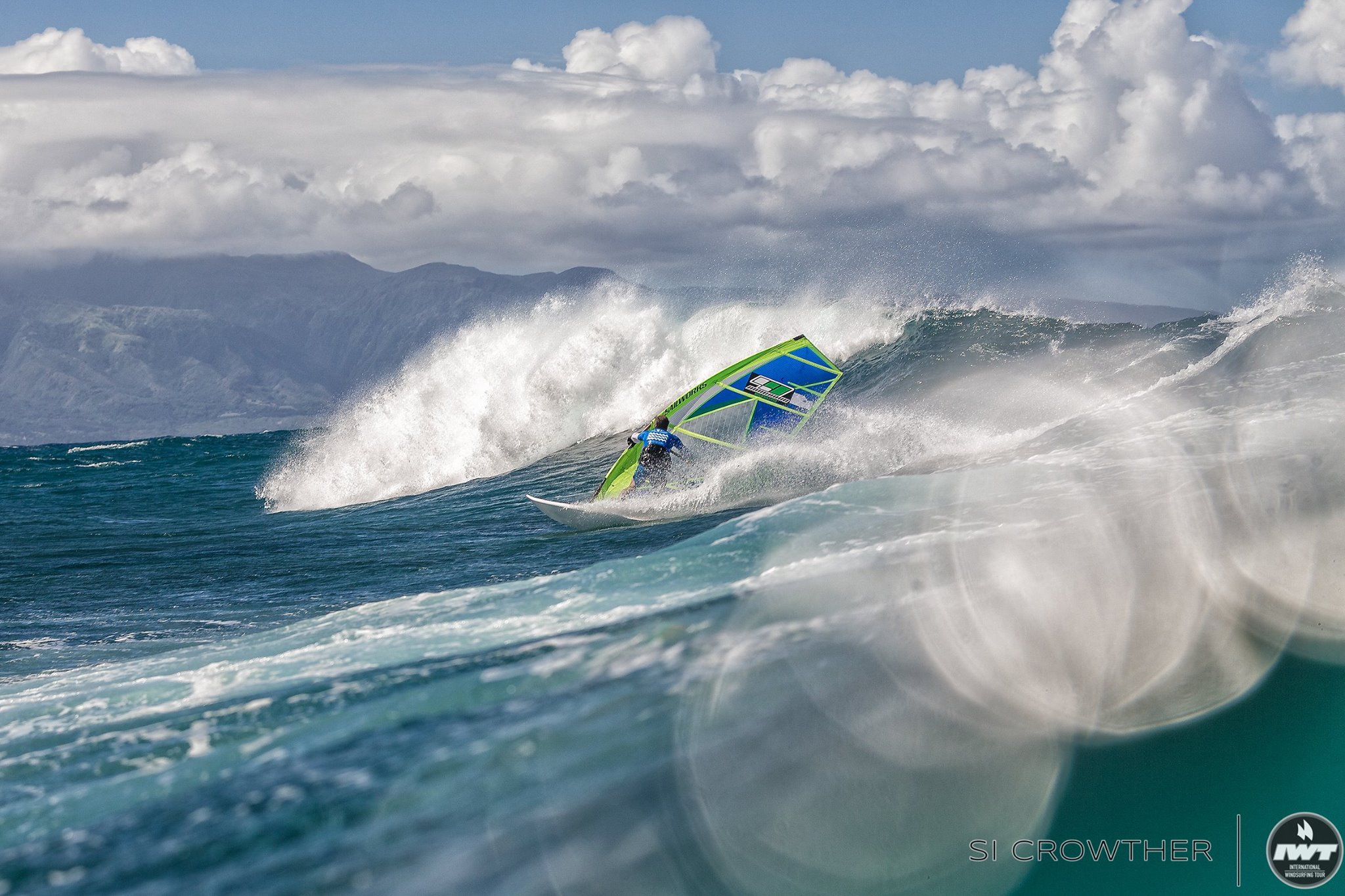 Greg Aguera
We stopped the Amateur contest there, as we are now set up nicely for some action packed semi-finals!
Pro Women
The pro women completed just one heat today – number 6, the abandoned heat from yesterday. Again, it was Tatiana Howard who was in control, picking the biggest set waves and timing her turns excellently. Tati will no doubt be on a mission in the next heat and is never one to underestimate at her home break. Amanda Beenen managed to get onto a couple of good waves, doing enough to take her through to the next round. The wind had started to drop by this stage, though there were some nice sets coming through again.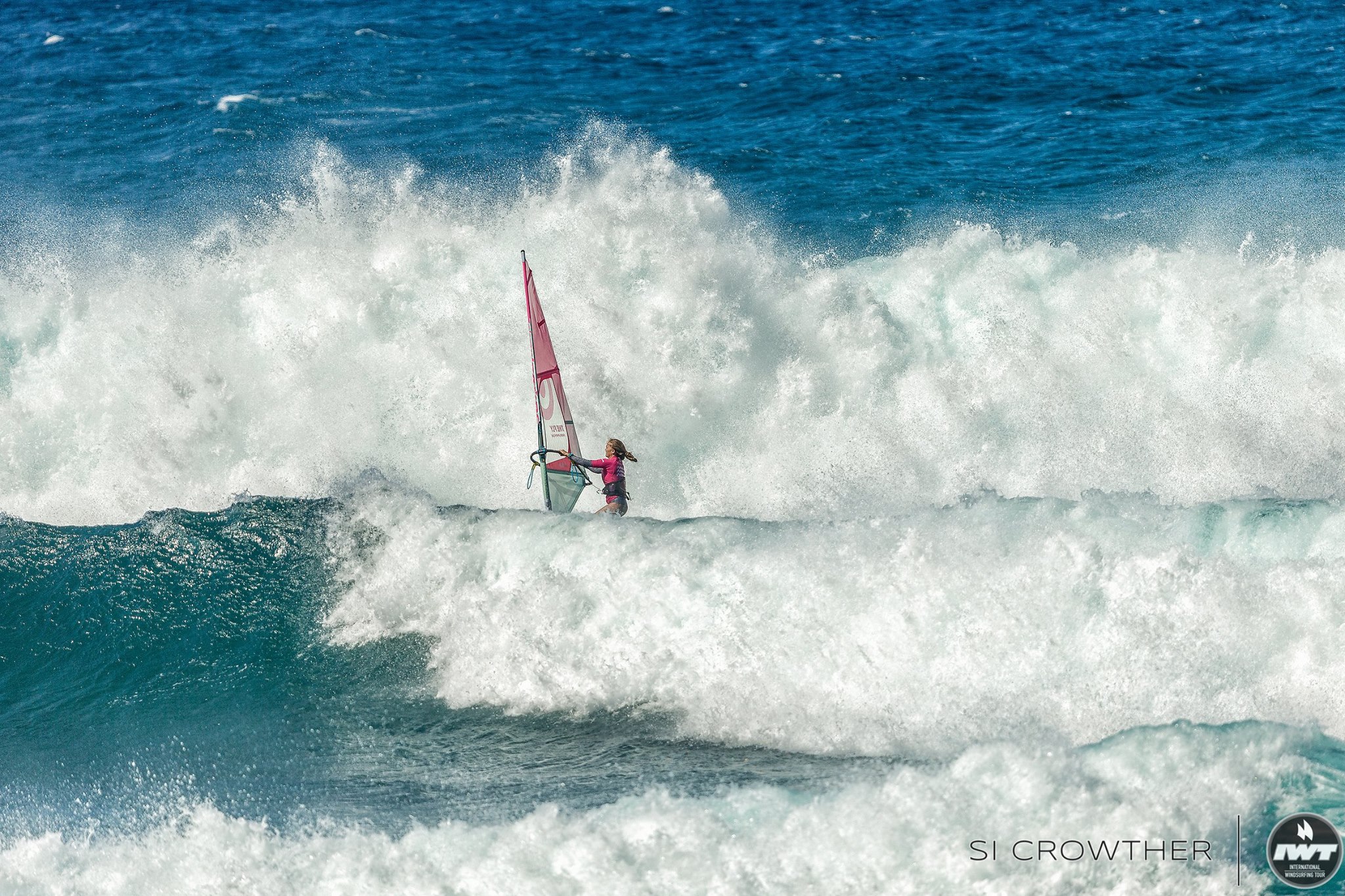 Tatiana Howard
Pro Men
It was into the second round of the pro division, giving all of the guys a second chance to progress; but with only the winner to advance the pressure was really on.
Andrea Franchini stole the first qualifying spot, with a couple of 6 and 7-point waves, giving him a fantastic heat score. In the next heat it was Hashimoto Hiroshi that impressed, with his full power turns. And in heat 15 Itibashi Yuma just edged Russ Faurot out of the next spot, with his choice of slightly bigger and better waves.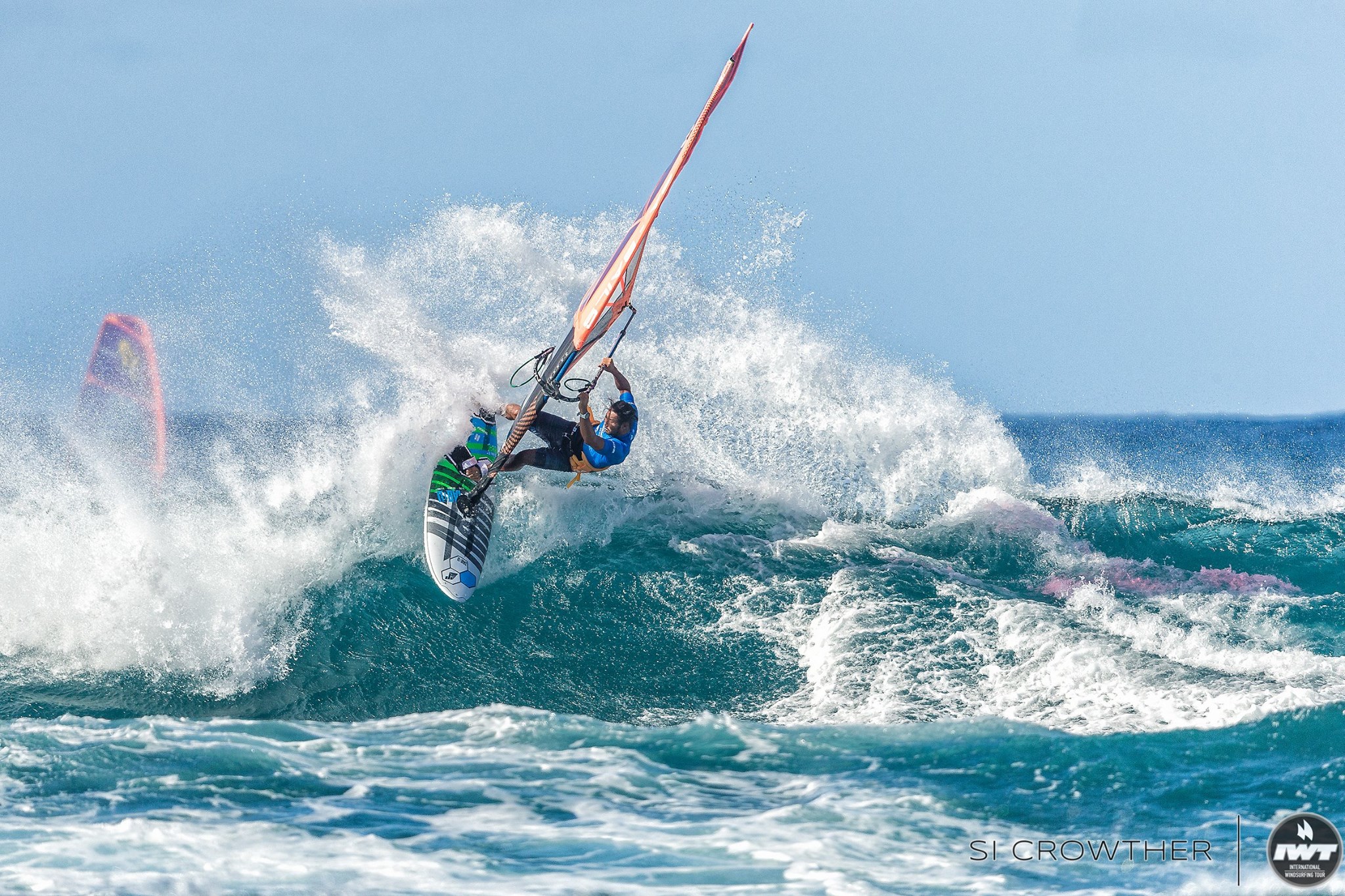 Itibashi Yuma
Zane Schweitzer opened up heat 16 with a slick wave, followed by Michi Schweiger, who just went a little bit more critical. This was an incredibly tight heat with just under 0.4 between all of the riders; Schweiger took the win, just edging out Daniele Di Rosa who had also racked up a couple of high scoring waves. Pascal Hardy took the win in heat 17; he only caught a few waves but really made them count. Heat 18 was an all-Japanese affair, but it was Takuma Sugi that came out on top, with consistency and a great eye, picking out wave after wave.
In heat 19 it was Grand Master Colin Baker that advanced in style, whilst it looked difficult to get the best waves Baker took a couple and made the most of each turn. In the last heat of this round the wind was becoming more fickle, making it more of a waiting game again. Berk Yalgin was patient and managed to score some of the best set waves to carry him through to the next round.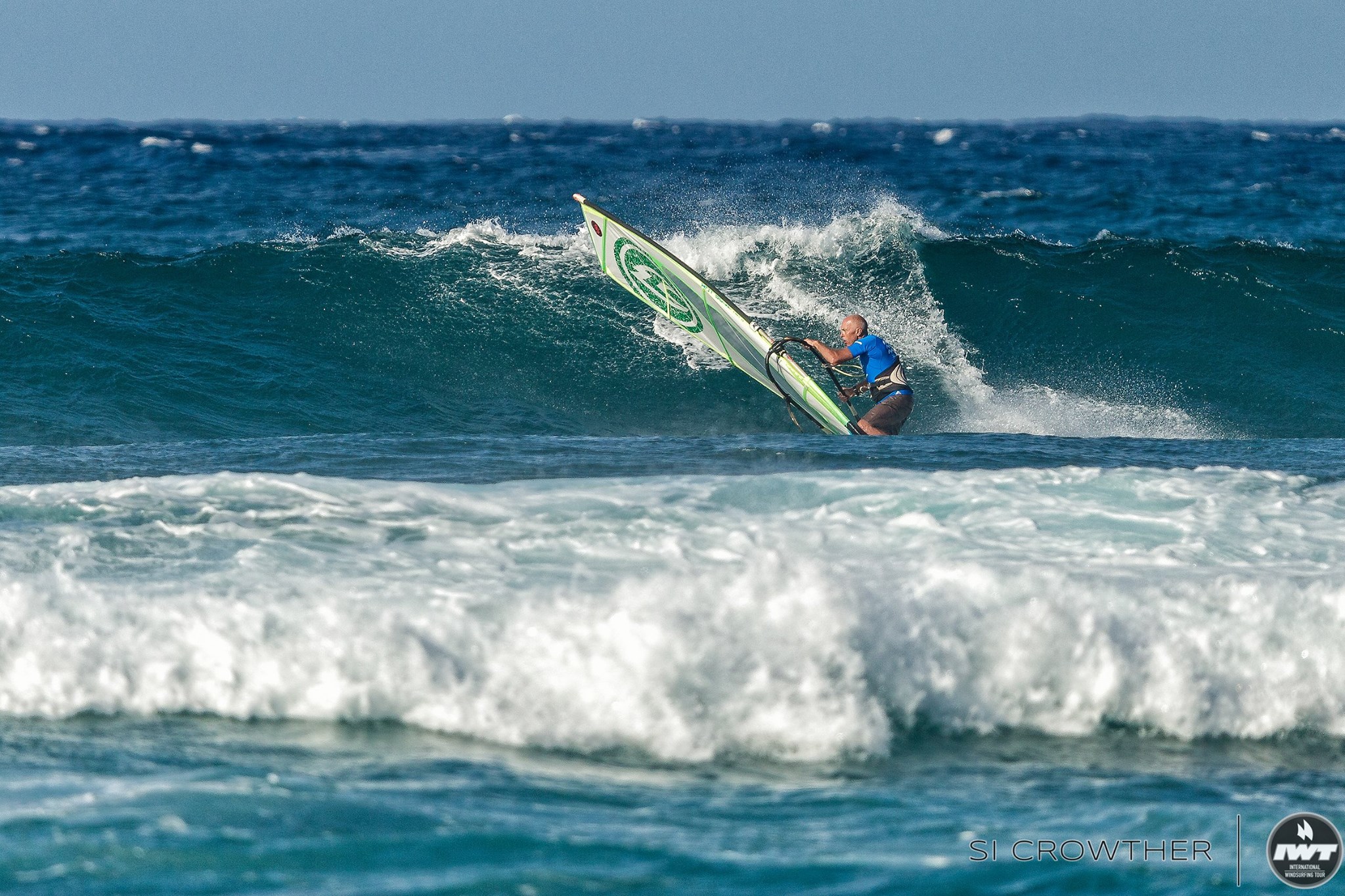 Colin Baker
Stay tuned to the Aloha Classic website and social media for further updates. Follow us on Facebook, Instagram, Vimeo, and Twitter.
Media contact – Amy Carter media@internationalwindsurfingtour.com and photos by Si Crowther