From the 27th October the windsurfing world will return to the spiritual home of wave sailing for the 2019 Mercedes-Benz Aloha Classic.
The Aloha Classic has long been considered the most prestigious event in windsurfing and this year's edition will fittingly see a titanic battle to decide not only the Aloha Classic champions, but it will also determine the overall titles for both the PWA and the IWT at Ho'okipa Beach Park. The 2019 Mercedes-Benz Aloha Classic starts on 27th October and has a two week holding period until the 9th November. However, the official call has been made to start the contest tomorrow, Sunday the 27th, which means the event will then run for 5 consecutive days until the end of Thursday.
This year's Mercedes-Benz Aloha Classic promises to be one of the most spectacular yet, with a star-studded international lineup and massive swells forecast, this will absolutely guarantee an incredible show. To win this event it's going to take a supreme level of skill, a small slice of luck and the most powerful wave riding ever seen in the history of windsurfing. This is the pinnacle of the sport.
Ho'okipa (meaning 'hospitality') Beach Park, Maui, Hawaii is quintessentially the home of windsurfing. A place any windsurfer has hopes, dreams and aspirations of visiting at some point during their lifetime. What makes Maui so special is its clockwork like trade winds, which combine with some of the best, and biggest, waves on the planet to create the most spectacular windsurfing conditions. All of this is then set against a stunning, luscious, tropical backdrop.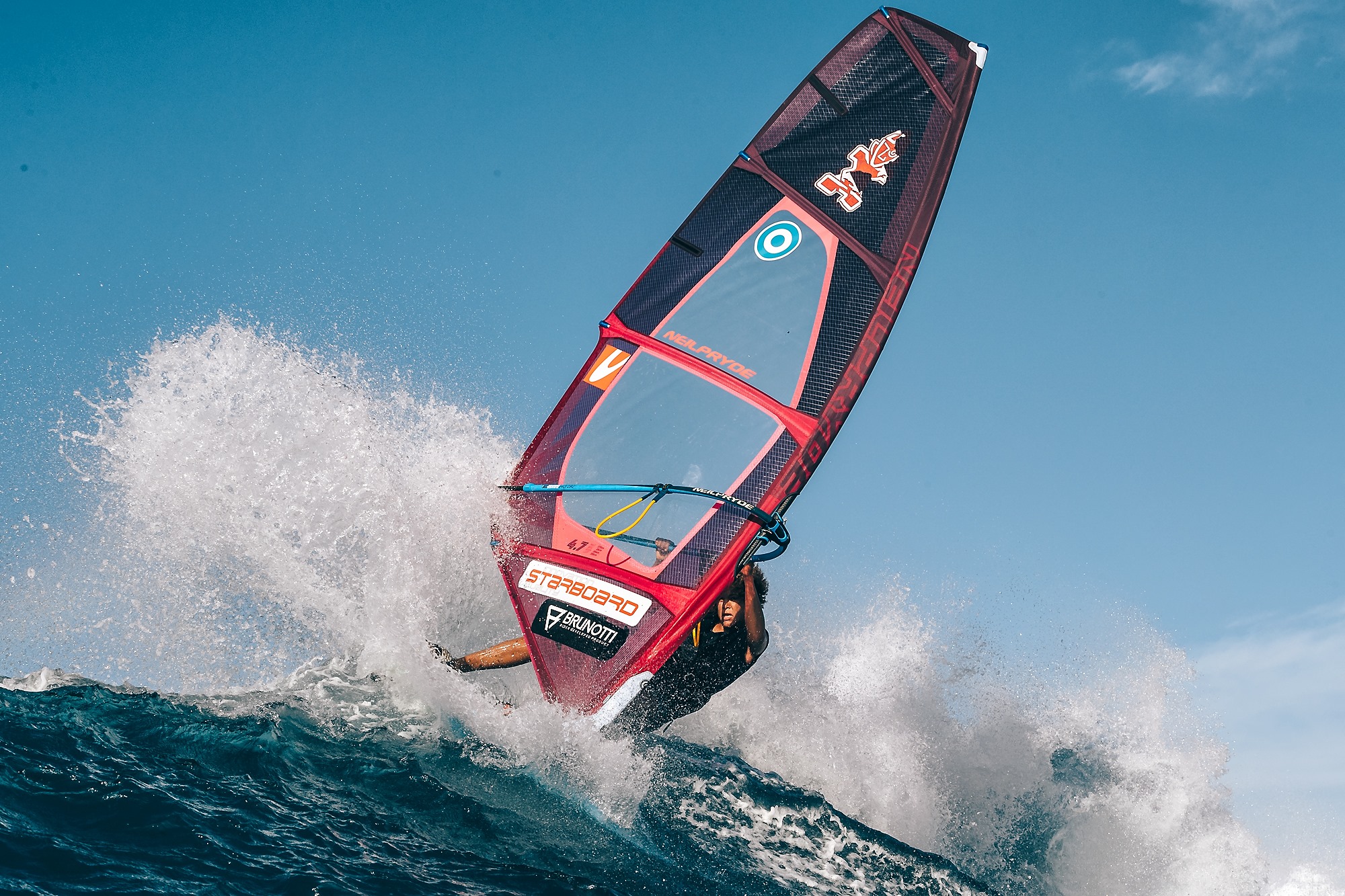 Pro Women
The Pro women's field is powerful, with 3 x Aloha Champion Iballa Ruano Moreno form Spain (and 9 x World Champion) flying in to compete this year. Moreno is current World Windsurfing Wave Champion and current world SUP Wave champion which makes her one very impressive athlete. She's the most decorated of all the riders but by no means the only title contender. Local 2 x Aloha Champion Sarah Hauser from New Caledonia is the reigning Aloha Champ and is very impressive when the swell gets giant, as is forecast. One time Aloha champion and current world cup leader Sarah-Quita Offringa from Aruba is a force of nature with many world titles under her belt from Freestyle and slalom disciplines, she is a danger if the waves don't get too massive. Another one time Aloha Champion Motoko Sato, from Japan has huge experience and skill in the big surf so will be a danger in these large swells. Then there is the legendary 4 x Aloha Champion from the 1980's, 90's, and 2000's who was one of the greatest competitors of all time, local legend Angela Cochran. The womens fleet is stacked.
Pro Men
Riders from all corners of the world have come to Maui to compete against what many believe is the strongest local Pro Men's field in history. Legendary local waterman Kai Lenny is returning to the windsurfing world and he's making a big impression. For two years Kai has been focused on big wave surfing and his growing fame for extraordinary innovation in this field, but this year he is back on the hunt for one of the most elusive titles that he craves: to be crowned an Aloha Classic Champion. His first heat will be tomorrow at Hookipa sometime after 11am. He is definitely one to watch.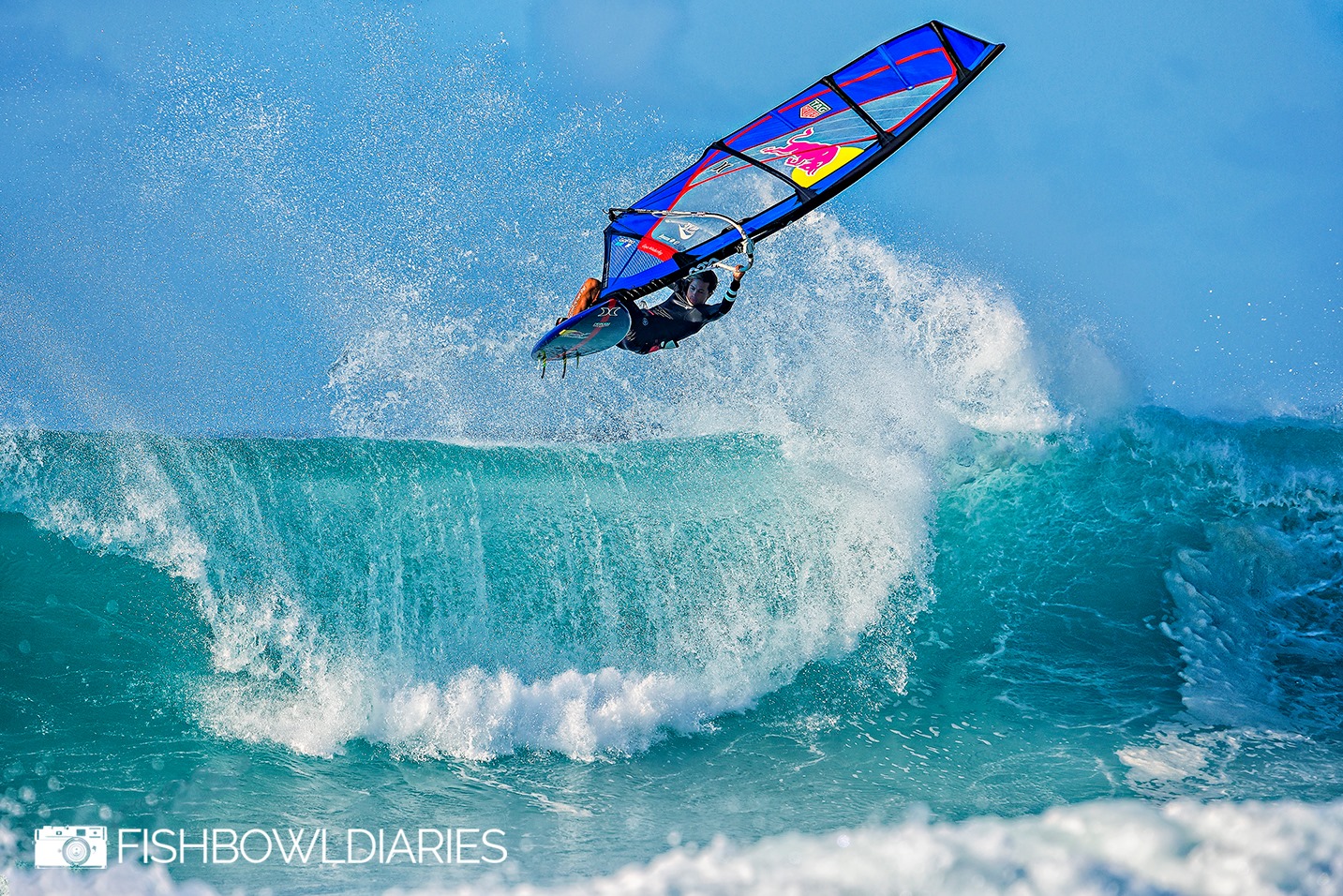 The strength and depth of this Aloha Classic Pro Men's field is quite incredible. It includes previous Aloha Classic Champions such as 3 x time winner – Morgan Noireaux, 2 x winners Bernd Roediger and Camille Juban, and powerful single event winners Levi Siver, Boujmaa Guilloul and Kevin Pritchard, all of whom could easily win again.
And that list doesn't even include local rippers who have yet to win this prestigious event but seem to be forever knocking on the door – Graham Ezzy and Robby Swift both live on Maui and both are always dangerous, especially given the fact that the first big swell of the season is hitting Maui, just in time for the first heats.
Antoine Martin is currently enjoying his best season to date on the world tour – ranked 7th coming into Maui – and the 26-year-old will also be hoping to secure the Overall IWT Championship, which he currently leads and it looks like the IWT title race will be a straight fight between he and multiple Aloha Classic winner – Morgan Noireaux.
The powerful local contingent will be under siege from the invading riders who are all ultra dangerous. Among them Marcillio Brown from Brazil is considered by many to be a hot favorite for the win here and a chance at a World Title. Previous World Champion Victor Fernandez from Spain is a hard hitting radical rider who is another of the worlds great all rounder wave riders. Ricardo Campello from Venezuela is the most popular rider across Instagram after Kai Lenny thanks to his lunatic approach to personal safety and high octane video clips he posts across his social media (seriously, check him out, he's unbelievable). The mighty Philip Köster from Germany has won many world titles and is currently leading the PWA title race. Thomas Traversa from France is hot off the back of a glorious win in the frozen North Sea waters of Sylt Germany where he was then struck down with serious illness and has been in hospital recovering. We saw him this evening at registration and he said he was feeling weak after hospital and lack of training but he is keen to charge tomorrow nonetheless. He is another with a disturbing lack of regard for his personal safety and a gutsy rider who commands tremendous respect across the windsurfing world. Also a past world champion. And these are just a handful of the riders who have come to Maui for this epic event.
As well as the Pro contests, some of the finest youth will also be battling it out at Ho'okipa Beach Park – where local boy Jake Schettewi is likely to start as the favorite, but will face stern competition from the likes of Takara Ishii & Takuma Sugi.
The stakes are high. The waves will be massive. It's game on.