It was another great day with plenty of wind at the 2012 Pistol River Wave Bash presented by Naish! Due to slightly smaller and less consistent waves the call for most of the day was to run the Amateur and Masters double elimination along with a few more womens and youth heats.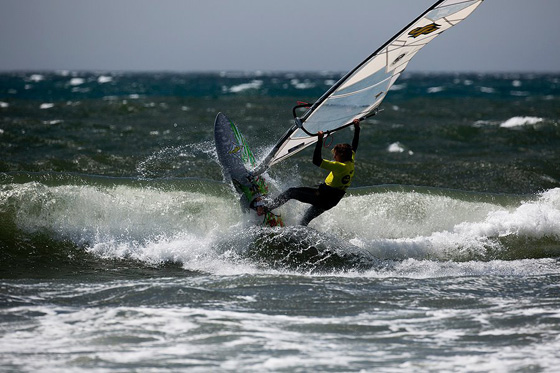 Morgan Noireaux continued to dominate the Youth with his huge jumps and smooth riding style. But the rider of the day may have been Zane Schweitzer who Push Looped his way passed Casey Rehrer into second. Both of these guys are sailing insanely well and will likely be putting pressure on Noireaux as the year progresses. The Women's fleet continued to impress with Ingrid Larouche holding off Fiona Wylde for the lead. These ladies may be serious competitors on the water but it's great to see their commaraderie on the beach as they show how much fun a wavesailing competition can be.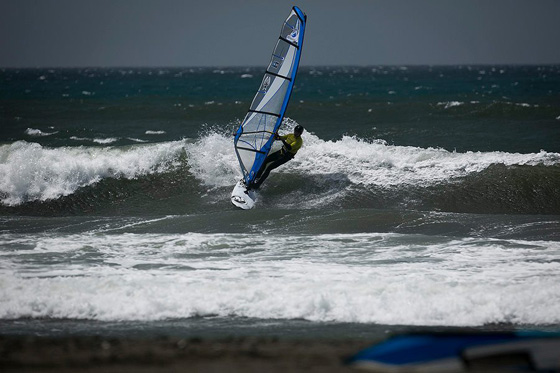 The Masters division displayed some amazing sailing from local host Dana Miller who climbed all the way from 10th place to 4th on day two. The final came down to a close heat with Brian Caserio edging out Attila Tivadar, with Jeff Albright bringing up the final podium spot. The events biggest fleet is the Amateurs with 26 entrants. Sailors like Rob Dies, Brett Greene and Dan O'Sullivan made the most of the double elimination to move multiple places up in the standings. The final came down to a battle between Attila Tivadar and Ingrid Larouche with Tivadar getting the final nod for the top podium spot.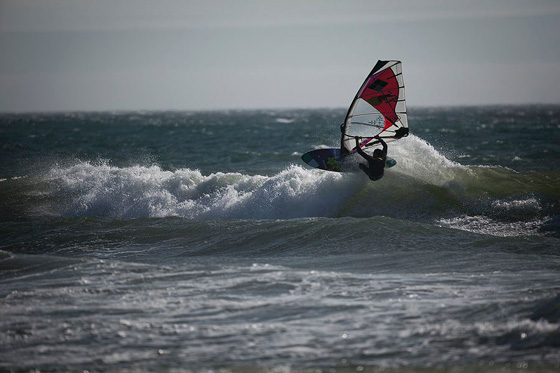 By days end the waves improved just enough to run the final of the Pro Single Elimination. There was plenty of wind and shoulder high waves gving these four final competitors plenty of spots to showcase their skills. Bernd Roediger started strong with a stylish one-handed Back Loop right in front of the judges. Sailing slightly upwind for the entire heat was Sean Aiken who also landed an early Back Loop and racked up some nice wave rides. Kai Katchadourian started slowly but heated up as time went on scoring some of the best waves late and also sticking a solid Back Loop. But not to be outdone, Levi Siver (pictured above) took the final with a nice Back Loop and a tweaked-out waveriding style that none of the others could match. But everyone will have another go at these boys with two days left to run the Double Elimination.
-words by Pete Dekay, Windsport Magazine