The day we have all been waiting for is finally here!  Halloween day will mark the kick off to the 2016 NoveNove Maui Aloha Classic.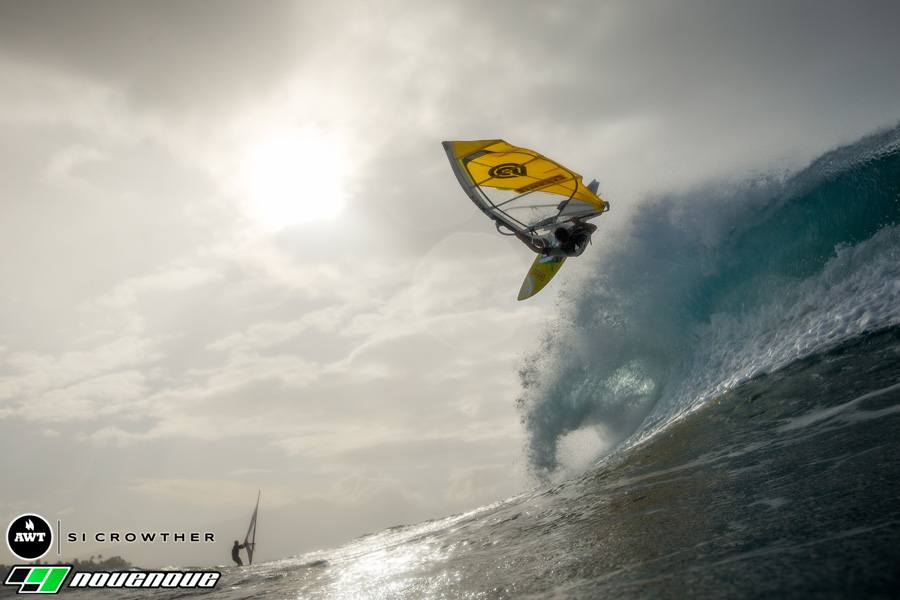 Photo: Marcillio Browne looks to soar in the 2016 NoveNove Maui Aloha Classic
Sunday night, Rock and Brews hosted the Registration Party. Amateur, Youth, Masters, Pro Women and Pro Men all showed up to enjoy some Kona Brewing beer, complete their registration, pick up their jerseys and rider packets, and hang out. The energy level was high as the riders mingled, caught up, and talked strategy for the weeks to come.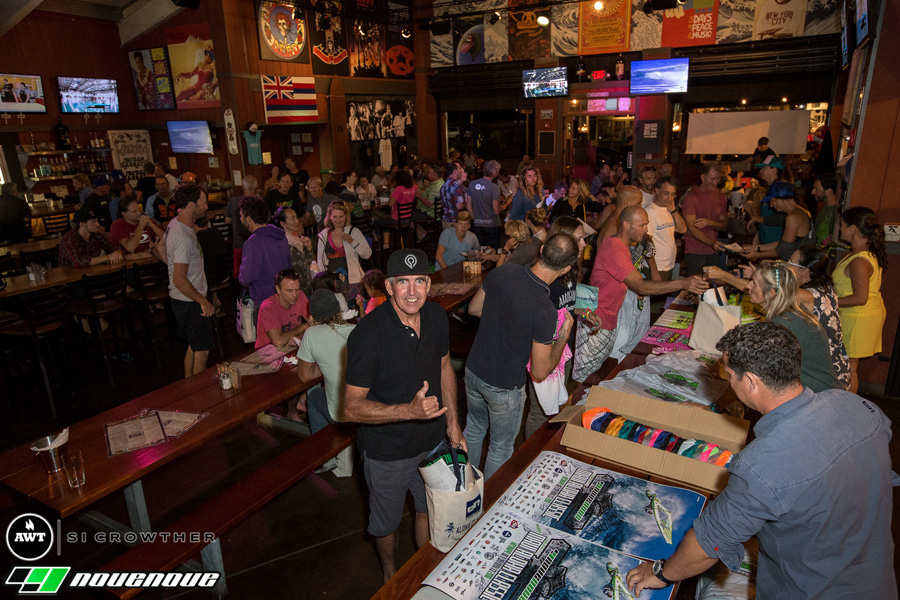 Photo: The AWT pushing Rock and Brews to capacity at the Registration Party
With 130 riders signed up we are going to have loads of action to keep us entertained. There are several riders and podium battles to keep your eyes on as the competition progresses. The AWT rankings coming into the NoveNove Maui Aloha Classic are as follows.
On the Pro Women's side Ingrid Larouche and Sarah Hauser are in a dead tie. With no one else in the running to top the podium, it will be great to watch these two fierce competitors trying to outdo each other. Both are contenders to win the Aloha, but last years second place winner, Fiona Wylde, and Maui local, Vickey Abbott, will be doing her best to throw a wrench in things. With the PWA women's tour already decided, this is the battle to watch on the women's side.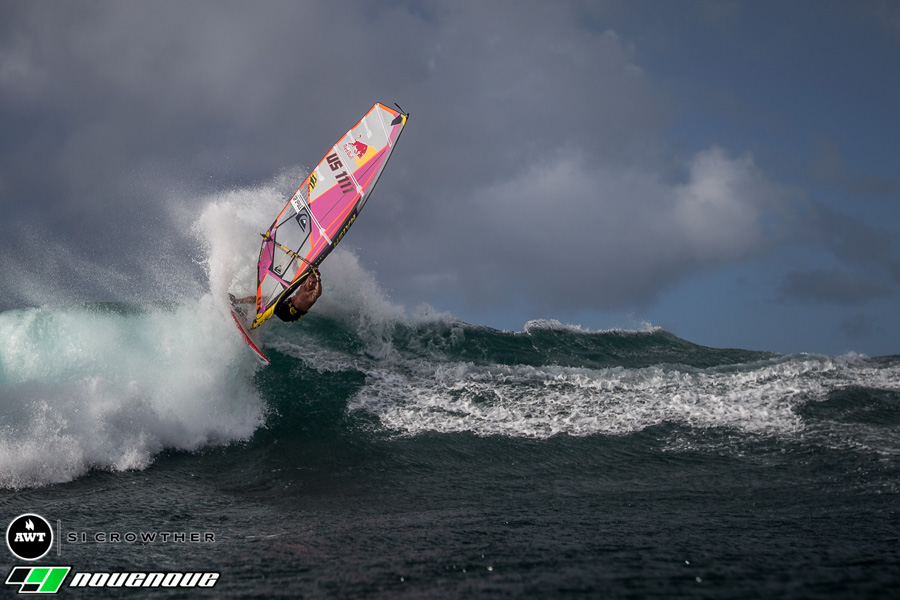 Photo: Robby Naish getting in a few more warm up runs today at Ho'okipa
For the Pro Men, we have another close race with Boujmaa Guilloul barely ahead of Morgan Noireaux leading into the event. The only way Morgan can catch up is by winning the Aloha. He has already made Aloha Classic history with back to back wins, so no one is more qualified to make this happen and further entrench himself in Ho'okipa lore. If that were to happen, Boujmaa and Morgan would be in a tie and there would be a one heat head to head battle to decide the AWT men's 2016 champion.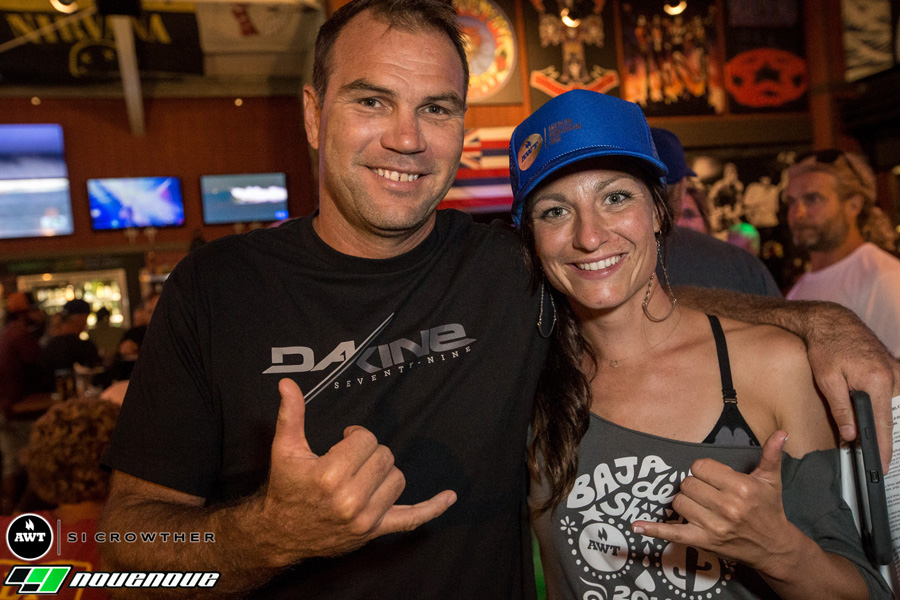 Photo: Tour Director, Sam Bittner, makes sure Josh Angulo is all signed up and ready to go
For the PWA men, Victor Fernandez has the tour championship within reach, but Alex Mussolini will be looking to steal it with a victory here in Maui coupled with Victor finishing off the podium. Not to mention, the slew of Maui locals who will be looking to keep the NoveNove Maui Aloha Classic title on home turf: Levi Siver, Bernd Roediger, Kai Lenny, Robby Naish to name a few.
In other divisions, the AWT has a few more riders to keep an eye on. First, the Schettewi clan has expanded on tour with Max and Jake's younger brother joining the youth fleet. Max looks to claim the Amateur division tour title, with Jake stepping up to the Pro bracket this year,. Max will also be aiming to upset Jake in the youth division, as both are tied coming into the Maui event.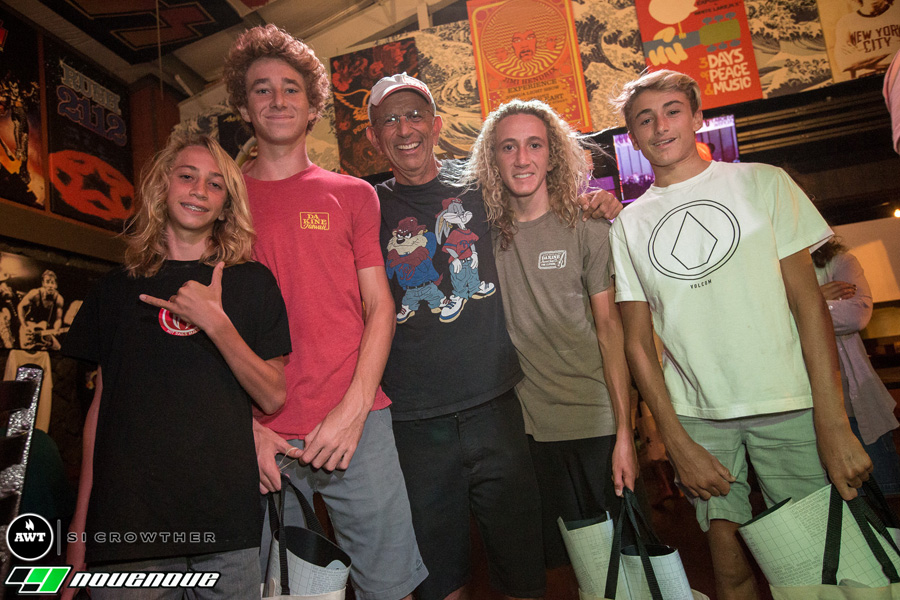 Photo: The Schettewis in full force at the registration party
Rumor has it there may be a few more heavy hitters in the Masters division, but we will be sure to keep an eye on long time sailing buddies Sean Aiken and Pascal Hardy, as AWT riders Jeff Albright and Ferdinando Loffreda battle it out for who will be crowned tour champion.
The Opening Ceremony will start at 9:00 AM sharp tomorrow, Oct. 31st, at Ho'okipa Beach Park. Please join us in ushering in the event with a traditional Hawaiian blessing.
Parking will be full and busy, so show up early and please be patient with finding a spot.
All riders are required to be at the opening ceremony, and the skippers meeting will follow immediately after.
Head judge, Duncan Coombs, will look to complete the Pro Trials bracket and start cracking on the AWT heats as soon as possible.
** A huge Mahalo goes out to NoveNove, the County of Maui and all the sponsors listed bellow. Please show them some love for supporting this great event!**