The second day of heats at the Topocalma Infernal saw head to logo high waves offer conditions for all divisions. Another day of stunning waves, perfect for high performance down the line riding. This place….wow.
Pro Men progressed through their repechage round and quarter finals with some big name upsets from starboard tack riders who weren't quite as comfortable in these port tack conditions. Omaezaki, Japan finalist Takara Ishii (JPN) did not make it into the top 16, out-sailed by Charles Vendemeuldebroucke (Tahiti) and Andrés Tobar (CHI) who are both very powerful riders, like so many of the hardcore underground here in the Topocalma area of Chile. Takara sailed a strong heat but didn't have the timing and confidence on this tack to match the very high local standard. The giant talent of Bernd Roediger (HI), who was on fire in the opening round, was knocked out by Federico Morisio (ITA) and missed out on the top eight. He was defeated by Federico Morisio first (ITA) and little known Frenchman, Kilian Du Coedic, who is an obsessive visitor of Topocalma and has been traveling here every year since 2004 to ride this epic wave. Bernd was beaten by great riding. Another testament to the very high underground standard here.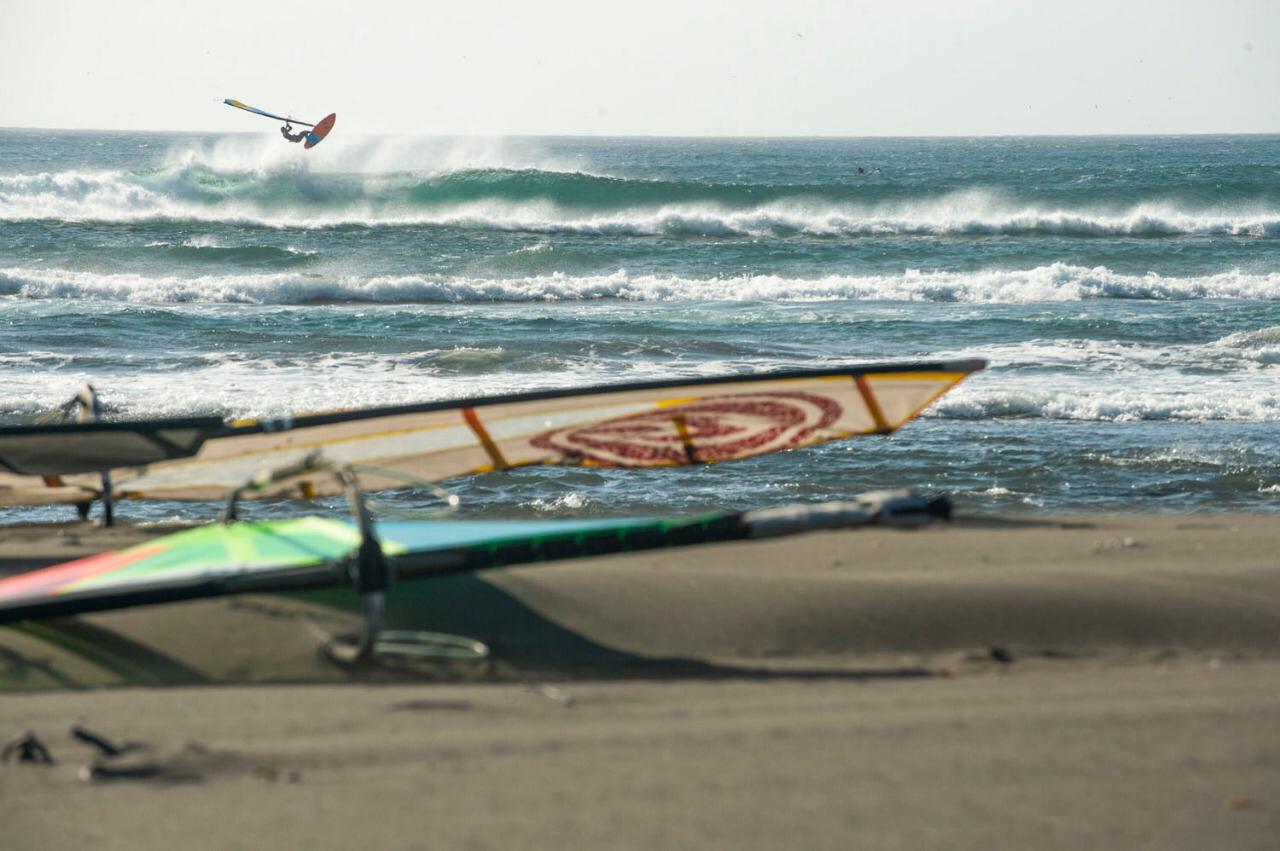 The Pro Men's heat performance of the day went once again to Antoine Martin (GPE) who busted out another astonishing 19 point total. His first two heats in Chile have both had around 19 point total, which is one hell of a dominant performance so far. We will see if he can pull off the same powerhouse display in the semi final and then, if all goes well for him, in the Pro Men's final. Winning here in Topocalma will be a major achievement against this intensely talented and deep pool of rippers.
The Open / Amateur riders moved through their first round and completed the repechage round to whittle the fleet down to the top 12 from a full 16 bracket. Notable performances came from Christopher Van Rees (CHI), Thibaut Imbert (FRA), Roberto Carrasco (CHI), and Cote Priewier (CHI).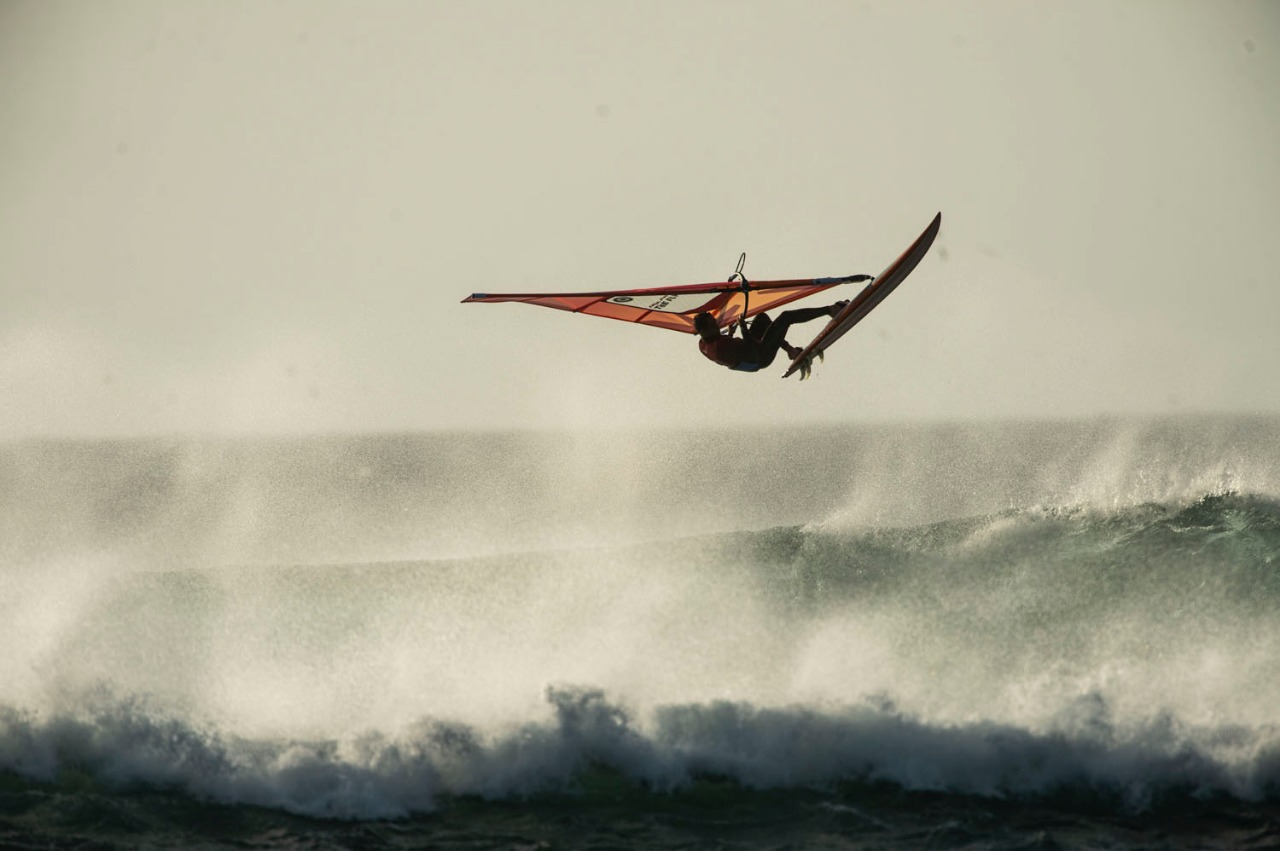 The Women, Masters and Youth all had their first rounds and we now have provisional results for all 3 divisions. There will be more results to come from each of these divisions on Tuesday to find a winner.
Maria Andres (ESP) put in a powerful performance in her first final against past two-time world wave-sailing champion (1989, 1991) Angela Cochran (USA) and young gun Irupe Lamanuzzi (ARG). Maria stole the show with her fast down the line style. Her powerful bottom turns were impressive on this ultra fast, vertical and challenging wave. While the waves were again stunning, the wind was cross shore and super gusty thanks to the high local rock outcrop wreaking havoc with the sideshore wind. Normally the wind is more cross-offshore and is not affected so much with the giant rock. Despite this Maria was able to speed through the lulls and get back upwind after each wave ride far faster than her competitors. This allowed her to catch more waves and seemed to give her a powerful confidence that she used to charge down the line many times. Maria dominated the heat with a three point overall lead. She racked up a thirteen point total over Angela with just under ten points and Irupe further behind.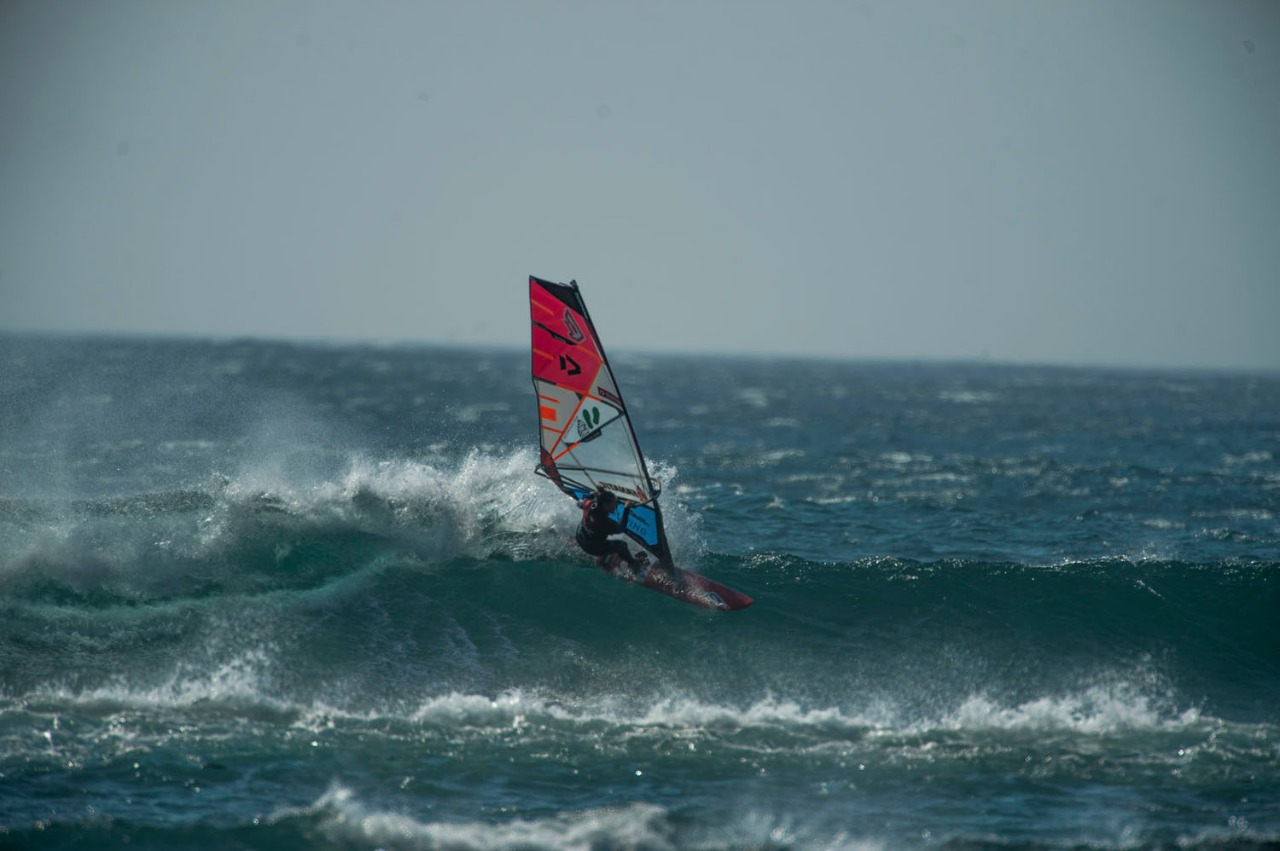 The Youth riders saw 2018 IWT Youth Champion, Takara Ishii, battle with local young gun Martin Fabres (CHI) and the promising young Argentinian Simbad Lamanuzzi (ARG). Takara was clearly on a mission after missing out on the top sixteen in the Pro Men because he tore this heat apart. Catching more waves than anyone, and ripping his turns with fearless ferocity that we have not seen from him. Takara totally dominated this first Youth final. Martin Fabres is the strongest of the local Chilean young talents and he sailed a solid heat but, surprisingly for a local rider, he did not select great waves for himself and struggled to rack up strong scores as a result. Simbad has sailed very well in the IWT Pacasmayo event but he seemed to struggle in these faster more powerful waves, unable to find his rhythm, the speed of this wave throwing off his usual style of riding. The youngest of the Youth division is Iñaki who sailed his first wave competition last year at the IWT Chile event run in the excellent but less challenging wave at Mantanzas. Iñaki has improved considerably in these last 6 months and we will be watching this young talent very closely in coming years.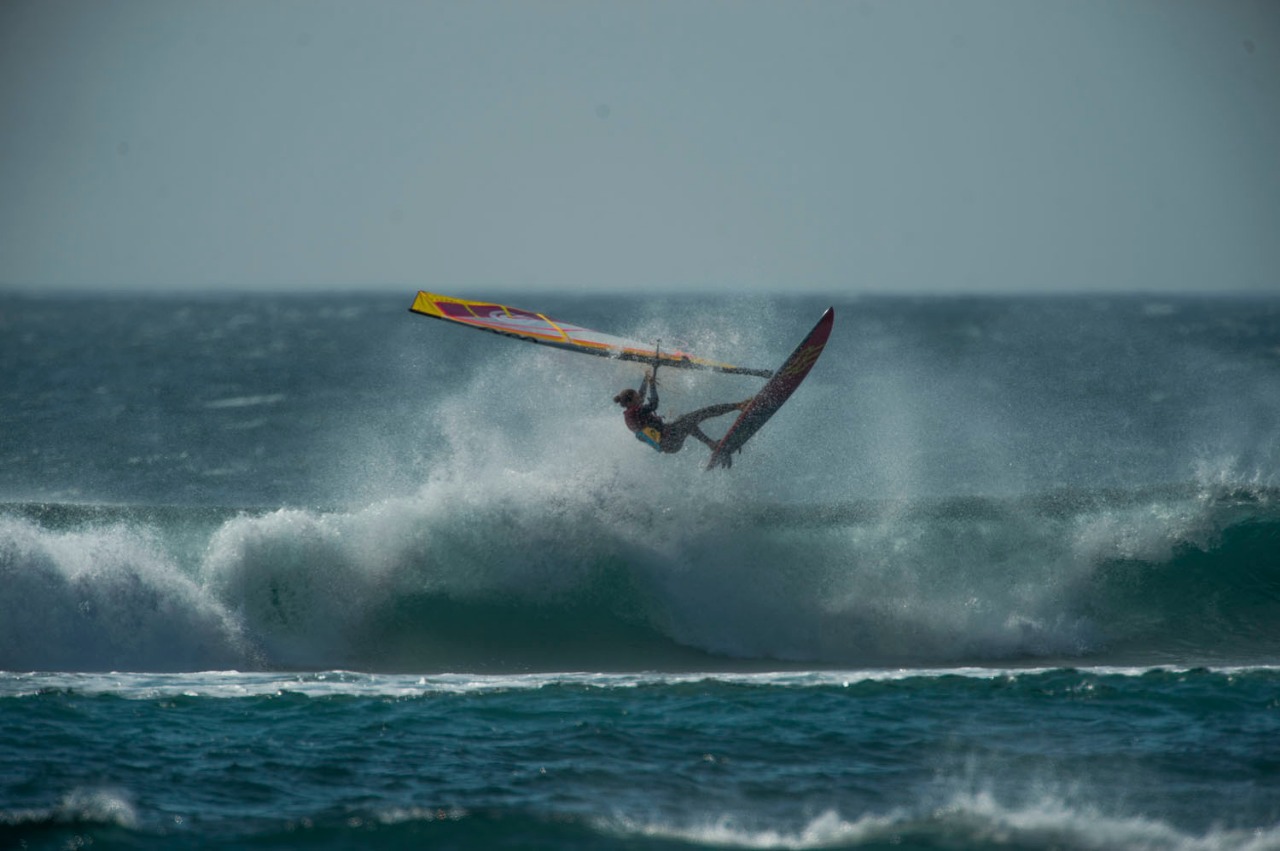 The Masters division saw Angela Cochran (USA) set herself the challenge of a podium amongst the men in this open field. Last November Angela entered the Masters for the first time in the Aloha Classic at Ho'okipa on Maui's north shore (where she lives) and she gave them a serious run for their money breaking into the coveted top eight of that very deep field of Masters talent in the Mecca of windsurfing. She came here confident that she could do well and she did just that by reaching third spot in the first Masters final proving herself to be a dangerous player in any and all divisions. Ahead of her in second place was Nicolas Recordan (CHI), with 2018 IWT Masters champion Simeon Glasson taking first thanks to the best wave of the heat, a logo high perfect wall that ran well over 100m. Topocalma perfection.
All this has been the prelude to finals day which is now upon us. The waves are, once again, perfect. The Topocalma Infernal looks like getting complete results today. Stay tuned. Complete photo album by Alfredo Escobar on Facebook here.