The waves were epic. Riders and crew could hardly believe what they were seeing. Amongst the best the tour has seen. Mast high sets, long vertical walls, freight train speeds bursting from behind the giant rock that defines the beach scene of Topocalma, creating stunningly back-lit magic with every shade of glistening blue and green dancing before us. The photographs speak for themselves.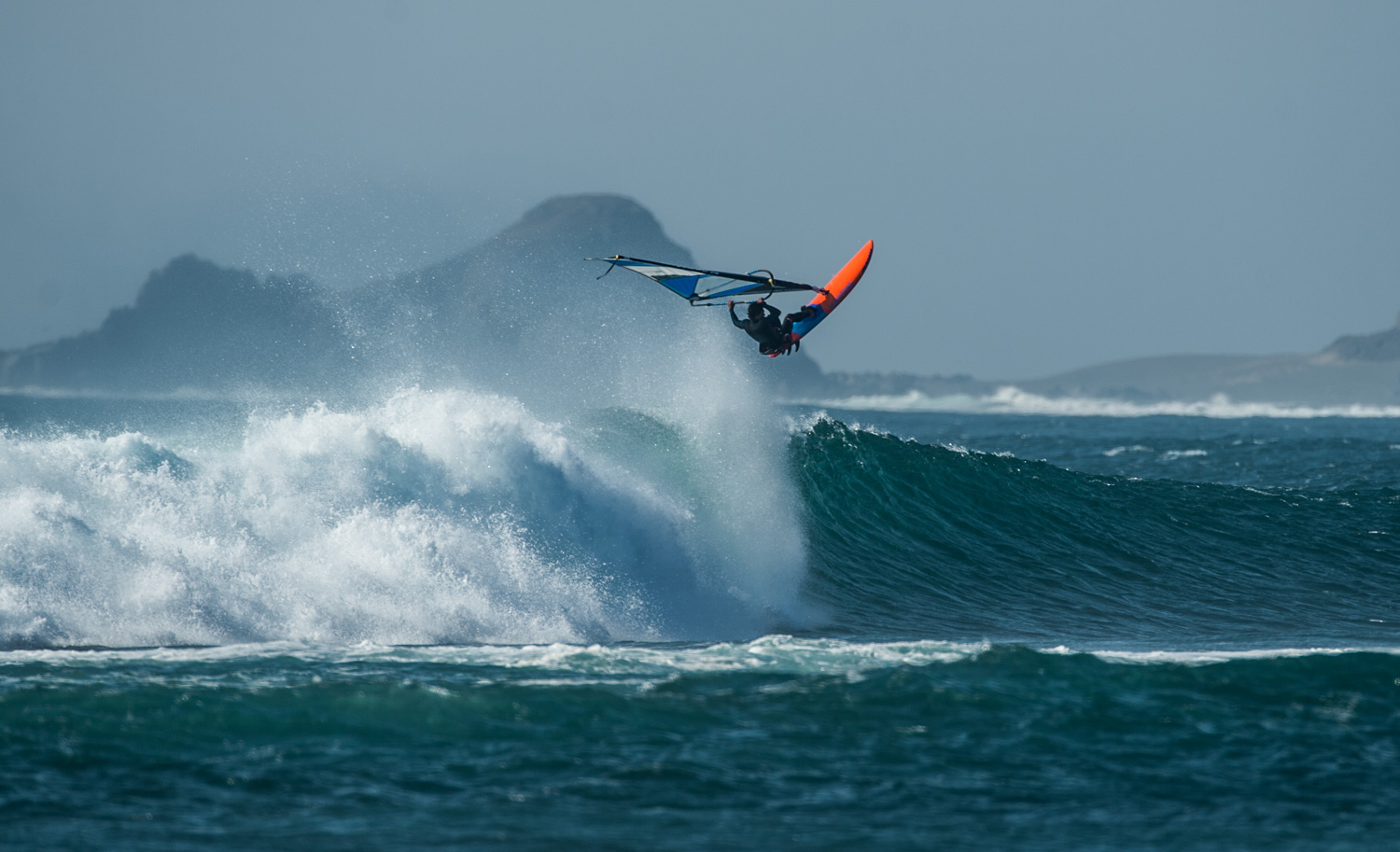 ROUND 1 – Pro Men – completed.
Federico Morisio (ITA) defeated Nicolas Recordan (CHI) in the opening heat with rising wind and truly beautiful surf. Both struggled to find a great wave in the first half of the heat but then the rides started to flow. Fede took the win with his smooth surfing style.
Bernd Roediger (HI) blasted down the line to set the bar very high defeating Charles Vandemeulebroucke (Tahiti) and Joaquin Desriviers (CHI). Bernd is on fire in his return year touring with the IWT. Unpredictable, creative, radical, innovative, you never tire of watching this guy paint his canvases.
Benjamin Fabres (CHI) sailed his super fluid and ultra stylish best to defeat Andres Tobar (CHI) and Toto Herman (CHI), both of whom had excellent waves, demonstrating power riding and exceptionally good local knowledge reading this super fast and ultra vertical wave. But Benjamin… wow. Watch out.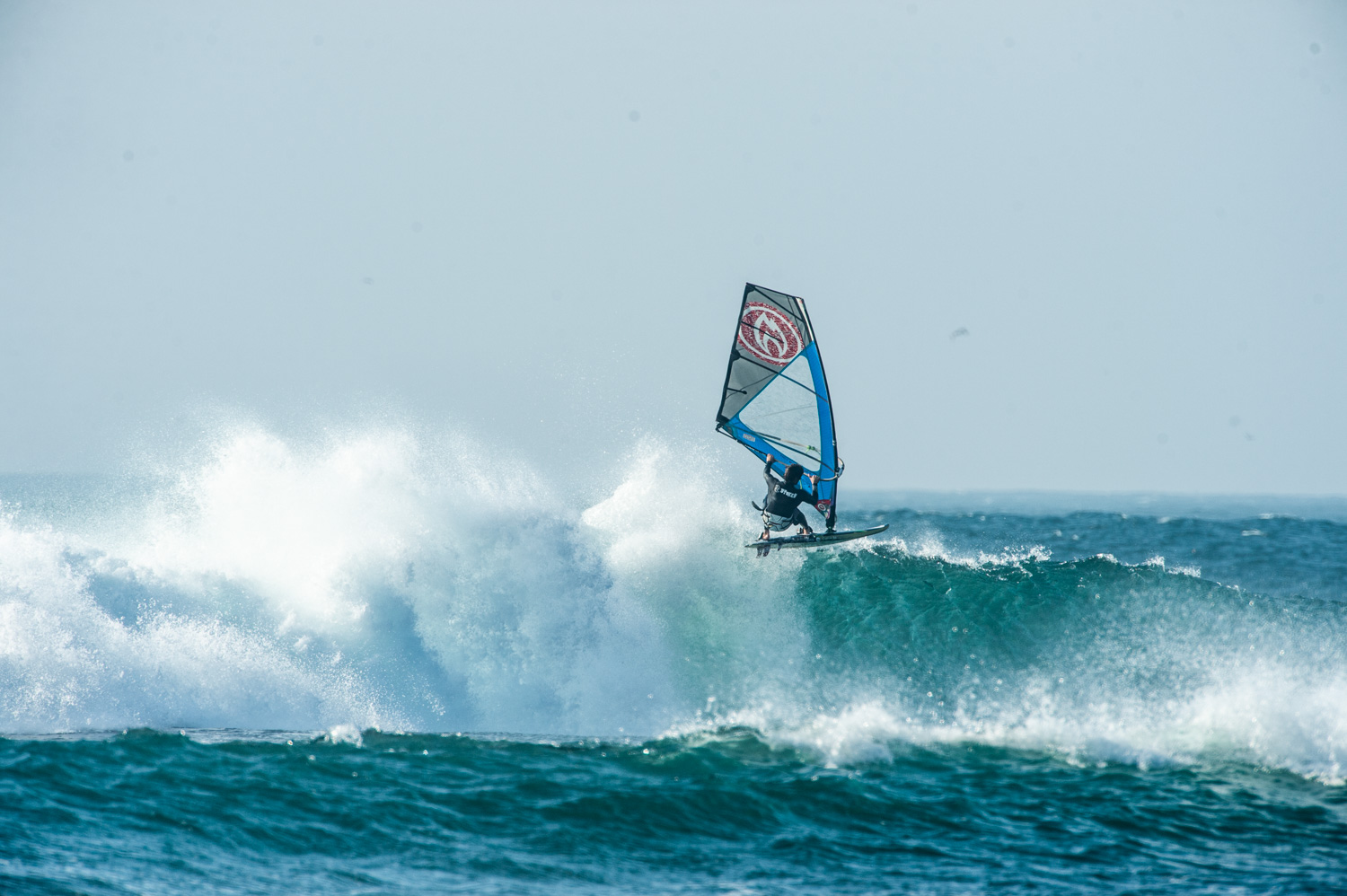 Alex Vargas (CHI) chose the most ridable waves and ripped all the way down the line with critical hits and beautiful aerials to defeat Russ Faurot (HI) and Felipe Sanchez (CHI).
Morgan Noireaux (HI) was impressive with his hallmark surfer style, going super vertical on this extremely fast wall of power. He found new lines that others didn't think possible. Felipe Wedeles (CHI) and Cristobal Zegers (CHI) had some very impressive power moves, but they couldn't string together a series of turns to match Morgan who took the win and the jump to round three. The others will battle again in the round two repechage round for their chance at a top 16 berth.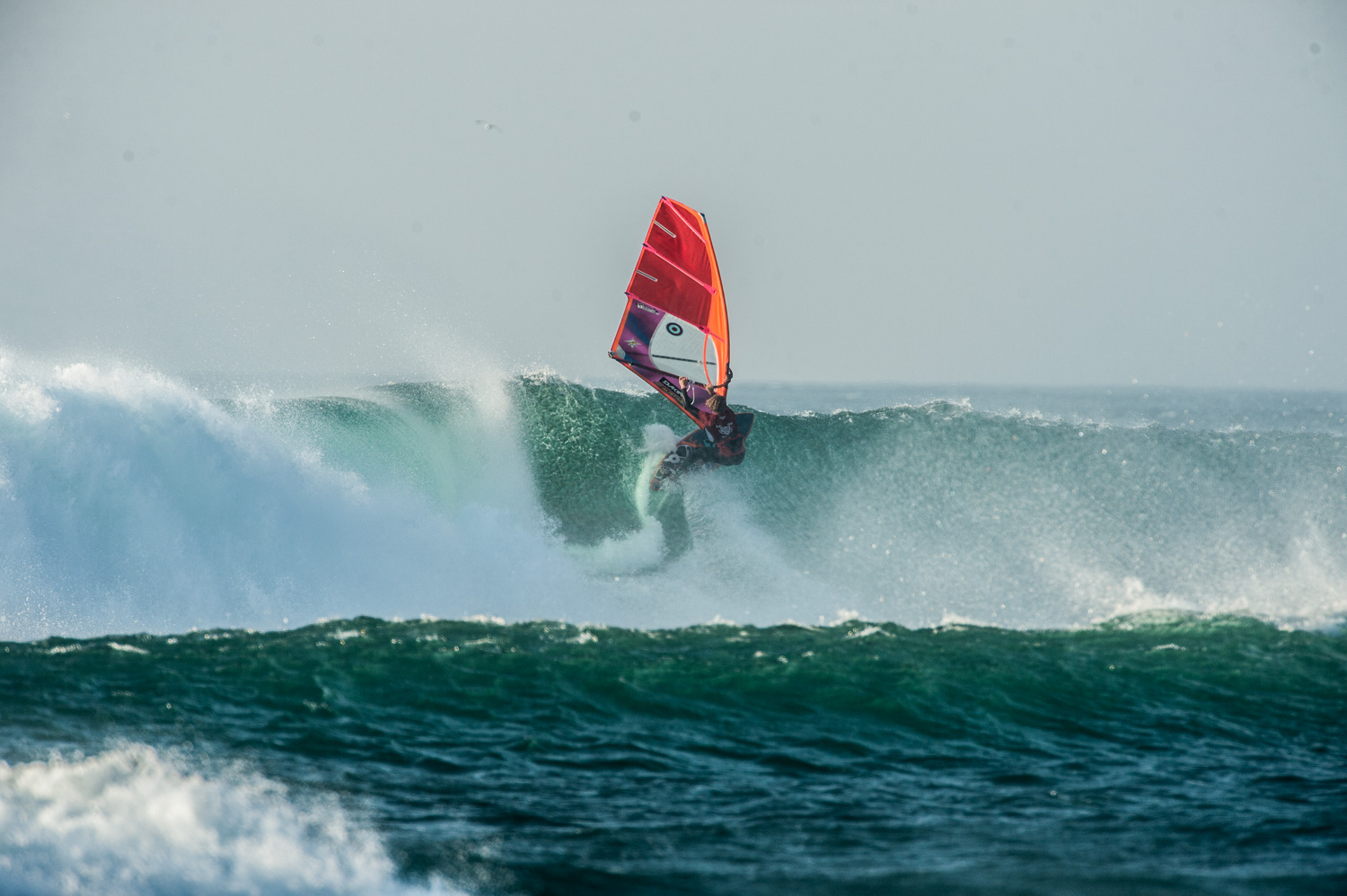 Diego Fabres (CHI) sailed like a man possessed, pushing himself to the lip at supersonic speeds on the vertical freight train. He wasn't always in perfect control out of his wild aerials, but he was radical and it was just enough to defeat the in-form Kilian Du Couedic (FRA) and young gun Takara Ishii (JPN). You know the standard is ultra high when IWT Omaezaki Pro Men's finalist Takara is beaten in the first round!
Matias Vargas (CHI) and Tom Soltysiak (CAN) had a tight battle exchanging wave for wave and both pouring out multiple turns down the line but it was Matias who had the edge with more radical direction change in his turns and longer point scoring rides.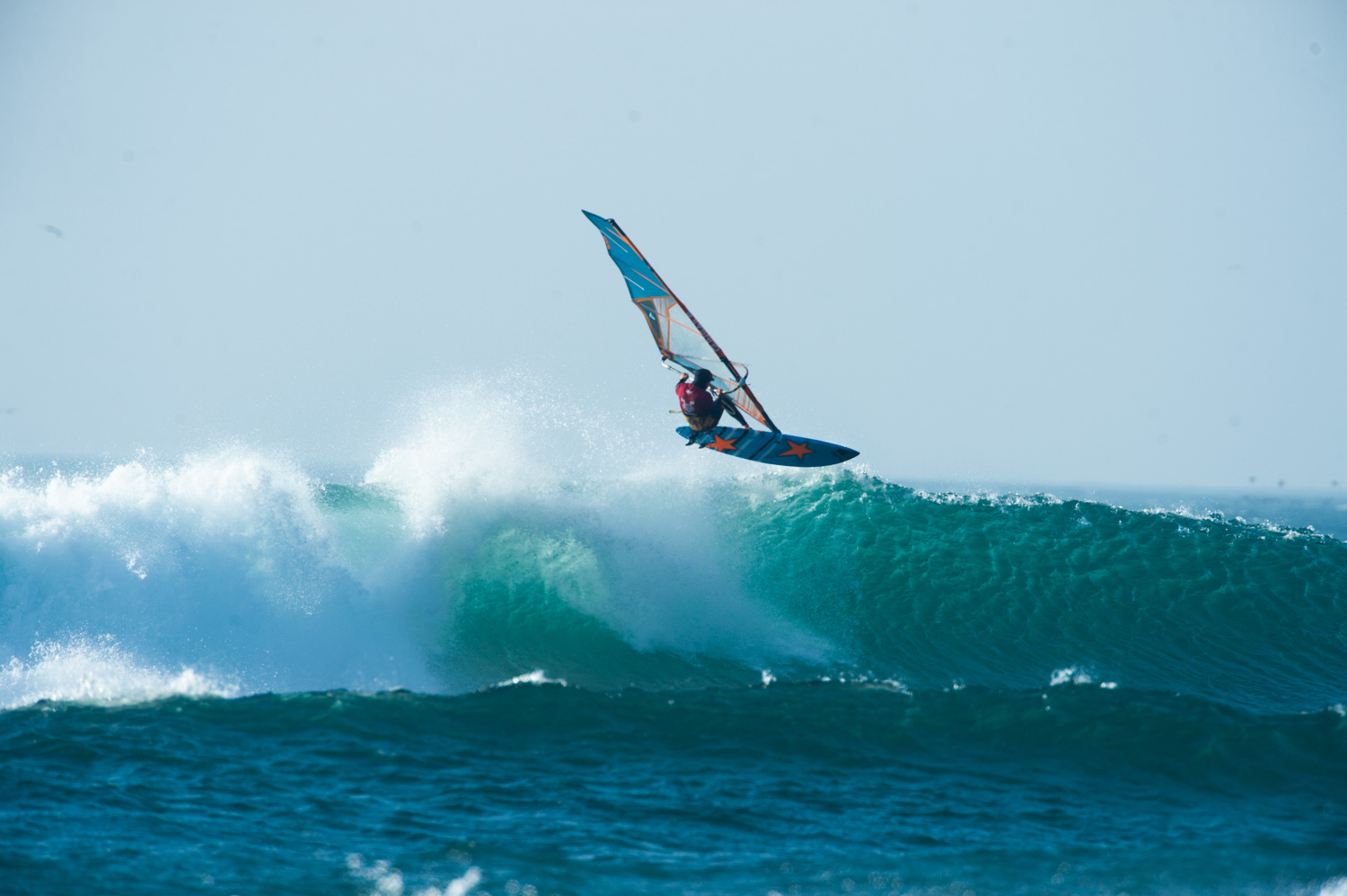 The final heat of the day saw the sun set with 10 minutes still to go but the riders were ripping so hard that Head Judge Duncan Coombs kept the heat running in the twilight. Antoine Martin (GPE) scored the first perfect 10 of the contest with an incredible long wave where he blasted out no less than six impressive perfectly timed critical section aerials. Antoine managed a 9.8 as a backup, setting the bar quite high. The number one seed threw down the gauntlet in his opening heat. He continues to be the most dangerous man on tour.  Antoine's 2-wave heat score of 19.8 places him amongst the most elite riders of all time.
More to come. The swell keeps pumping.