After such a great day of competition on Tuesday we were fully expecting that we would move swiftly through the heats and rounds on Wednesday but the tidal push shut down the waves and we were forced on hold for most of the day. The AWT always tries to stay flexible which helps ensure event completion and you will notice that the brackets had to be shortened and the schedule adjusted to enable longer but fewer heats.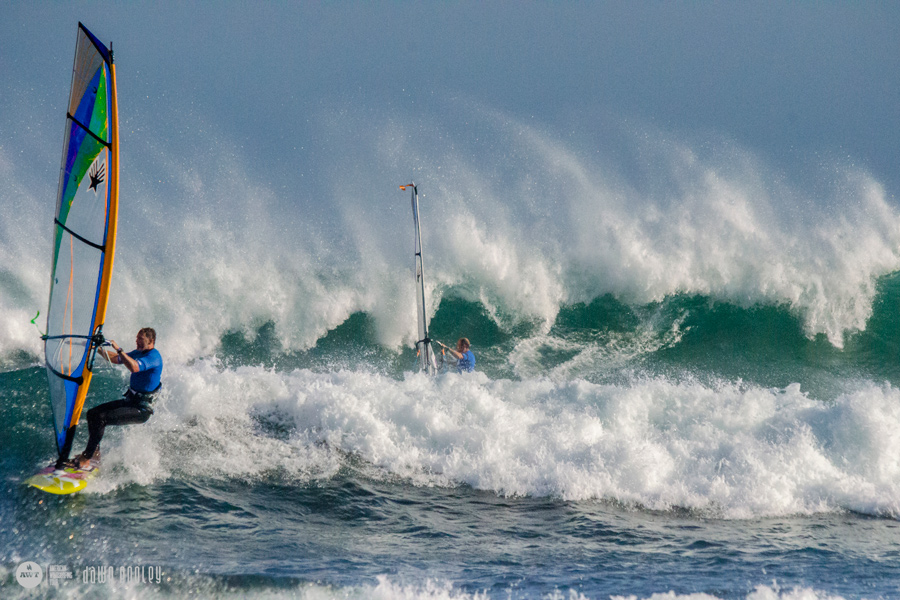 With the day all but over a few waves started to show and based on the calculations the tide charts our Head Judge took a gamble and set a plan in place to use the last hour of light with the first Amateur Semi-Final set for a 5:45pm start. It was hoped that 26 minute heats would be long enough for enough sets to roll through the Point. To ensure that no valuable sets rolled through during the Transition Period (which had happened in the previous day) the heats would be run back to back with the Green Flag signaling both the end and start of heats.
As the fist four Semi-Finalists; Robert Torklidsen, Jake Schettewi, JP Pooley and Marty Rosse lined up, the waves arrived on cue, and out of nothing we had some of the best conditions of the entire weak so far. Knowing that they had an uphill battle JP and Marty both pushed themselves harder than ever before. It is amazing to see how riders progress during a week of competition and both riders have sailed harder and smarter every heat. Robert knows this place well. He waited for the best sets and carved his way from deep behind the Point, while Jake went on the aerial attack with multiple airs. With wave after wave the 28 minutes went quickly and in the end it would be the control and rail to rail style of Robert which would win this skirmish.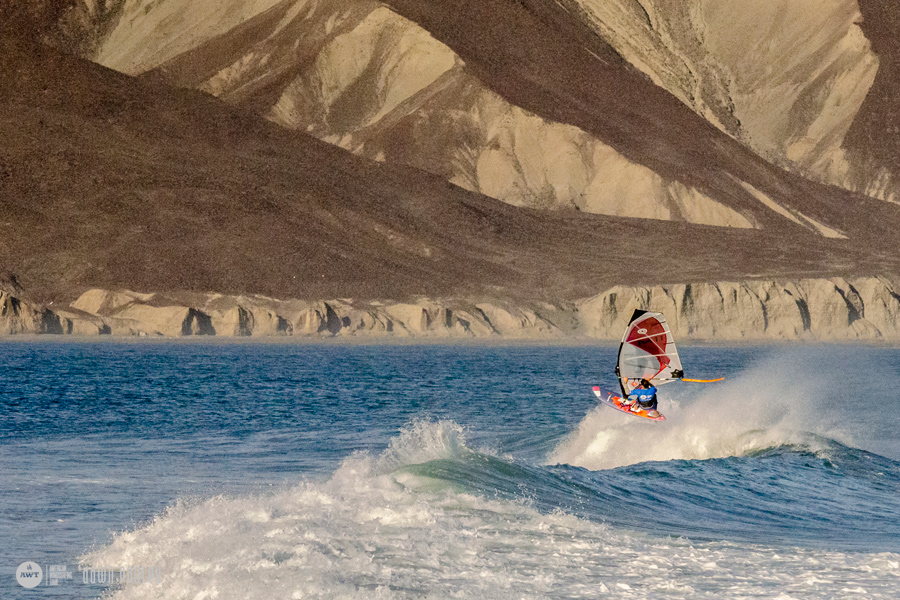 The second Semi-Final saw Mark Harper, Ruben Lemmens, Olivier Meline and Dwight Bode go in hunt for waves and a spot in the Final. Mark works for Solo Sports as well as being our Photographer this week and is not afraid of riding small waves amongst the rocks. While others were waiting for bigger waves outside Mark filled his score card. Tactics play a massive part of competition getting a few waves in early can not only settle your own nerves but pile pressure on your competitors. Knowing that he had a tough heat #1 ranked Ruben had gambled on his smaller gear for maximum turning potential but this went sour as the wind lightened and the waves dropped off. Olivier in his first AWT event has a super smooth style. Despite living in Paris, he has spent plenty of time in Hawaii, and this was starting to show through as he made the most of his waves and started to introduce aerials. Dwight has been a wave magnet this week but he couldn't get his board as vertical as the others and ultimately this would be the end of the road. Mark and Olivier would move on to the Final.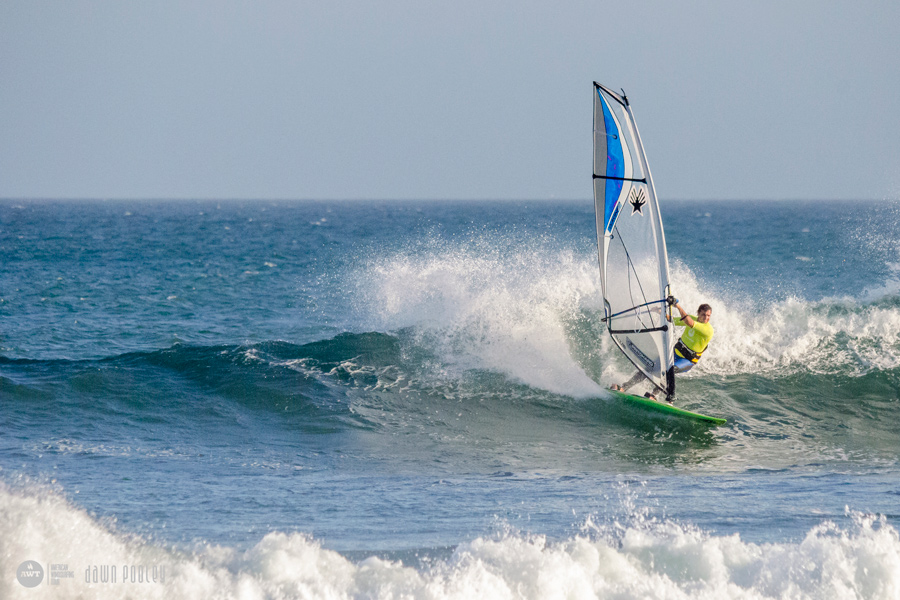 As we rolled into Youth Heat #3 the wind and waves took a nosedive and rather than have our youngest riders drifting off to sea the heat was called off after 10 minutes and the crew headed to camp for another SoloSports feast.