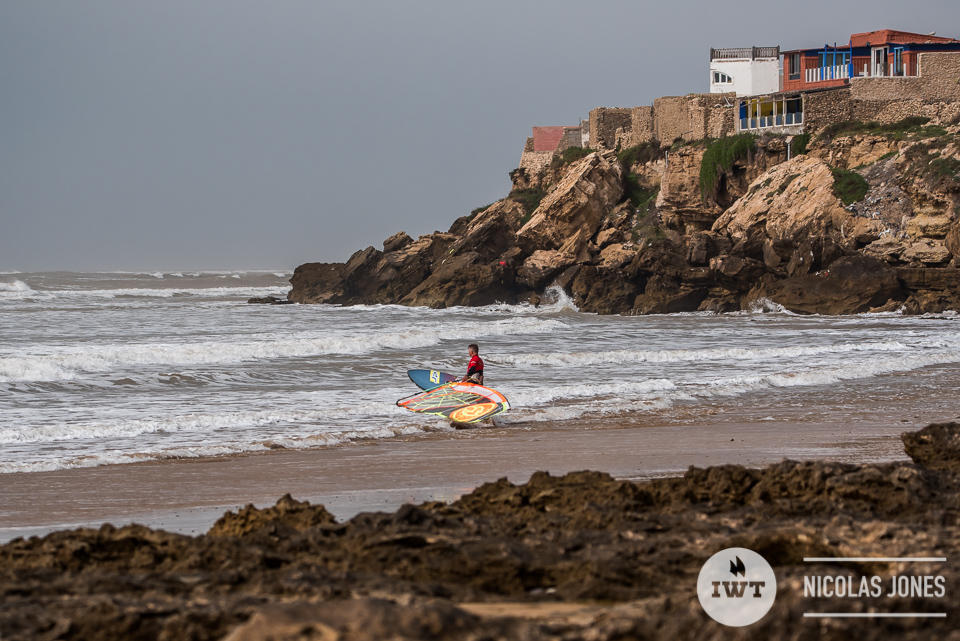 On the 3rd day of the competition window Morgan Noireaux was the first to test the conditions. He made it look quite good, and shortly thereafter, Head Judge Duncan Coombs decided it was suitable enough to begin the Amateur bracket.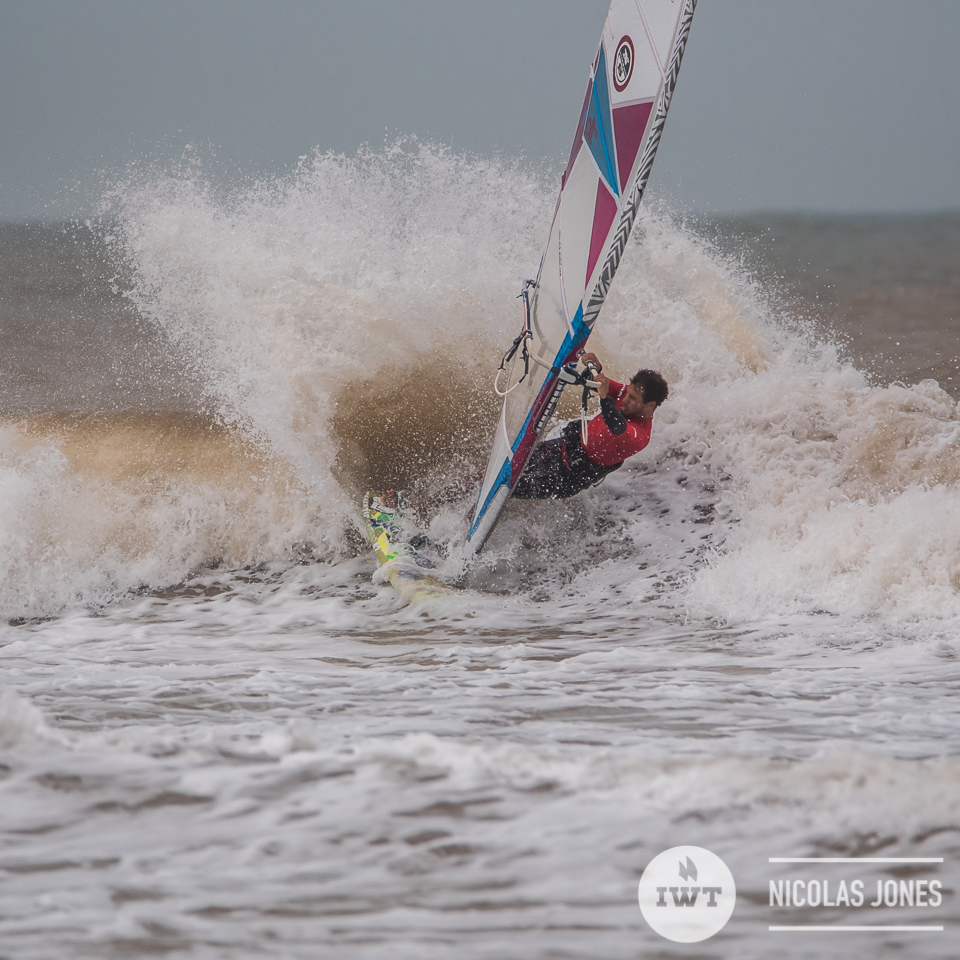 In decent head high conditions Duncan sent round one of the amateurs to the water. We saw stand out performances from Ouahad Elabdi, Faycel Hmidi, Gustav Sievers, Erik Priester, and Simeon Glasson. All of these riders advanced to the third round, leap-frogging round 2 along with second place riders from round one. The round 2 repechage was completed, whittling down the large fleet to the top sixteen.
Next up was the youth division with a healthy 15 competitors! With first rounds completed on the first day of competition (Tuesday) the stand out riders here in the repechage were two local Moroccans, Jawad Elabdi and Simohamed Dada. These local young guns have improved a lot since the IWT was here last year, and it's great to see such energy from so many Moroccan riders.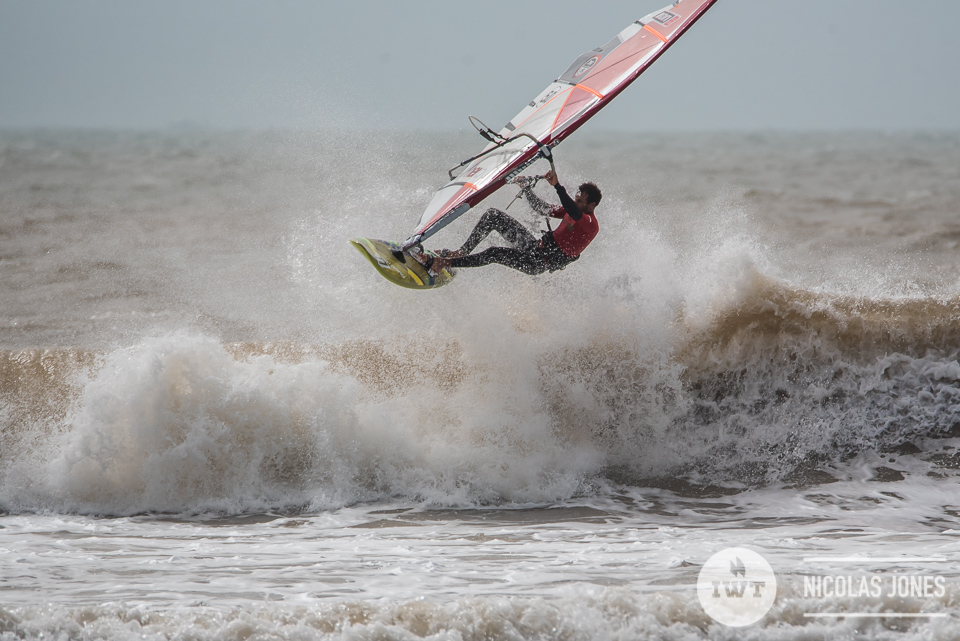 Conditions continued into the late afternoon, and with them Duncan took the competition onward with the top 16 in the Amateur fleet. There were no upsets as the top seeds flew through to the final 4 leaving only a four man final in the fleet for tomorrow. Tearing hot locals Ouahad Elabdi, Faycel Hmidi, Erik Priester and blow-in Aussie Simeon Glasson are set to face off in a sure to be epic battle.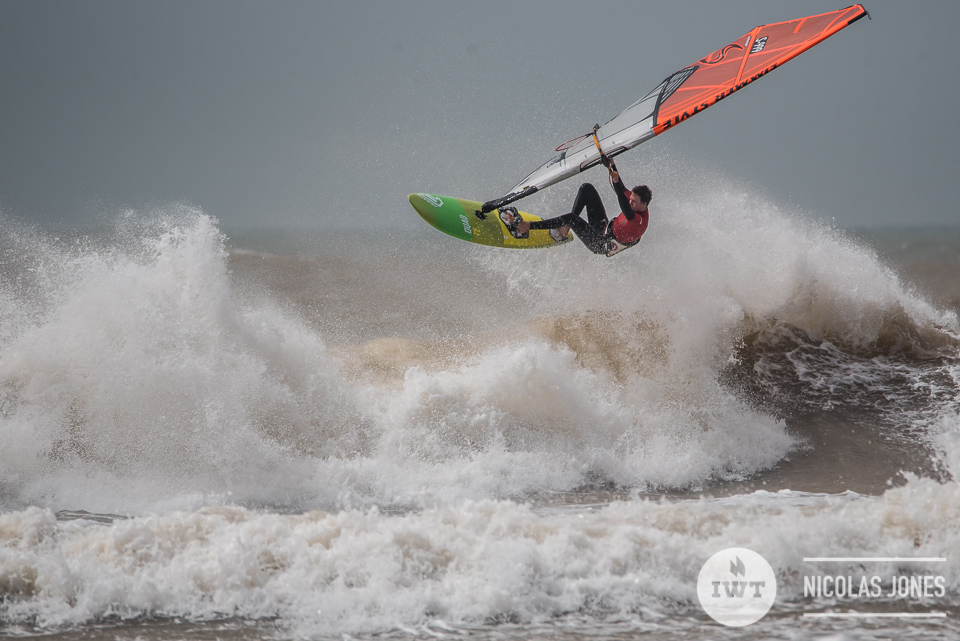 Next up was the Grand Master's second heat, which was sent to the water creating a tie brake after two heats with Pali Gueltrini and Scott Shoemaker.
Round 3 of the Youth was completed with stand out performances from the increasingly legendary Takara Ishii, who is looking strong for a victory here in Morocco nailing late aerial hits and perfectly dry landed backloops. This kid is going places. Also into the semi finals was the wild talent of Alex Grand-Guillot from France, the tiny frame and crazy natural talent of Brazilian Jahden Tyger, and local less well known boy Addi Hamza.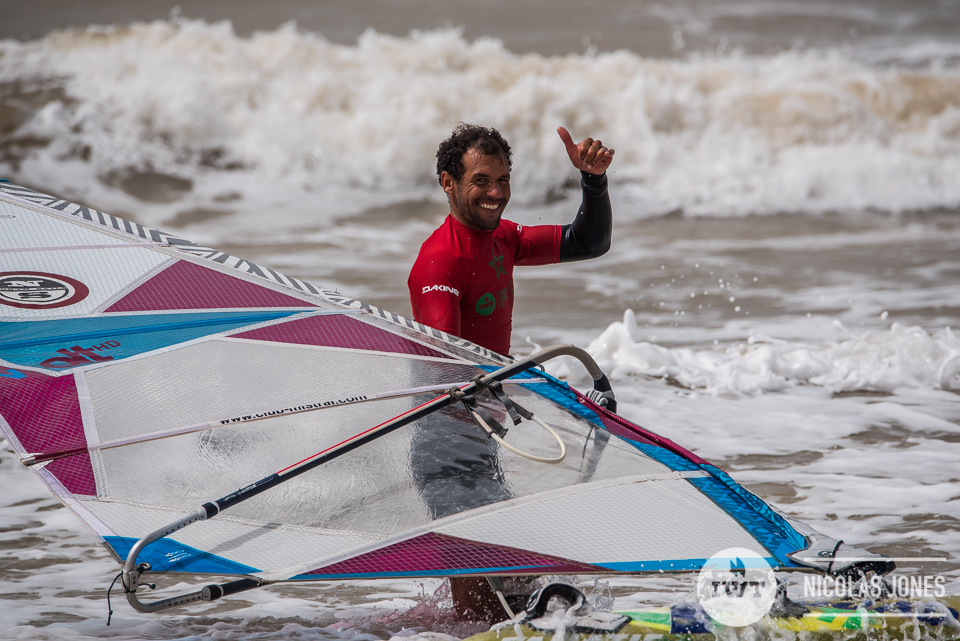 After a long and action packed day of ripping in exotic Morocco, the Amateur, Youth, Grand Master and Master fleets are nearing completion with the pros yet to hit the water. With some even better conditions forecast for Friday, we should see some firing action from some the best riders in the world including Morgan Noireaux tour leader and winner of the 2017 Aloha Classic and Boujmaa Guilloul, local organizer and winner of the 2017 Morocco Spot X.
Skippers meeting time is 9:30am with first possible start at 10am. All divisions are called in. Stay Tuned!