Day 2 at the AWT Pistol River Wave Bash presented by Starboard was all about SUP. The wind was light the waves were decent so it was time to run the SUP Gold Beach Challenge presented by the Inn of the Beachcomber. The competition was fun but still serious boiling down to a final featuring Bernd Roediger, Pascal Hardy, Matt Spencer and Brian Caserio. This heat featured the best waves of the day and these four competitors really knew what to do with them. Caserio had some powerful hits but didn't have enough to make the podium. Spencer caught more waves then anyone else but his top two scores just weren't enough. Hardy scored some great waves but Roediger really proved he was the class of this contest. The ladies also had a solid final heat with Fiona Wylde winning by a tie-breaker over Katie McAnena, with Kate Barker and Sam Bittner rounding out the fleet. Congrats to all the competitors in the event for putting on a great show.
After the SUP contest was in the books, event organizer Sam Bittner made the call to run a board toss. Everyone took turns hucking an old board down the beach while consuming delicious beverages supplied by the Inn of the Beachcomber. No matter the conditions…you're guaranteed to have fun at every AWT event!
Scroll to the bottom to see the brackets for the main event. We may see some action tomorrow, so stay tuned.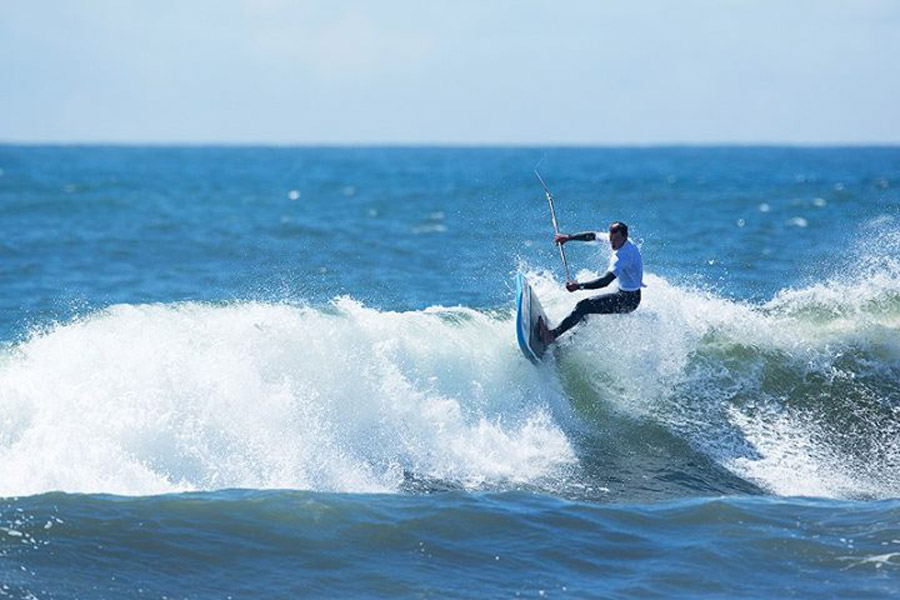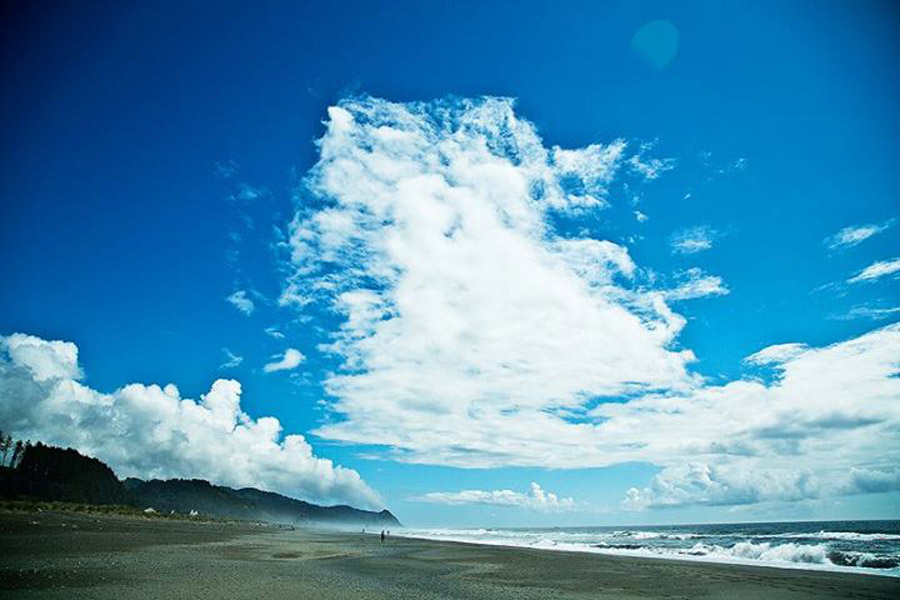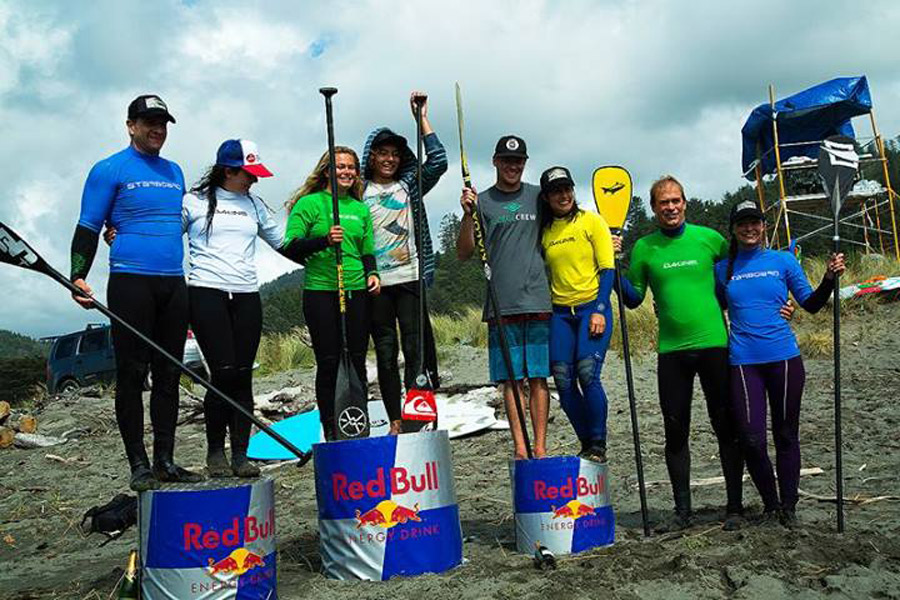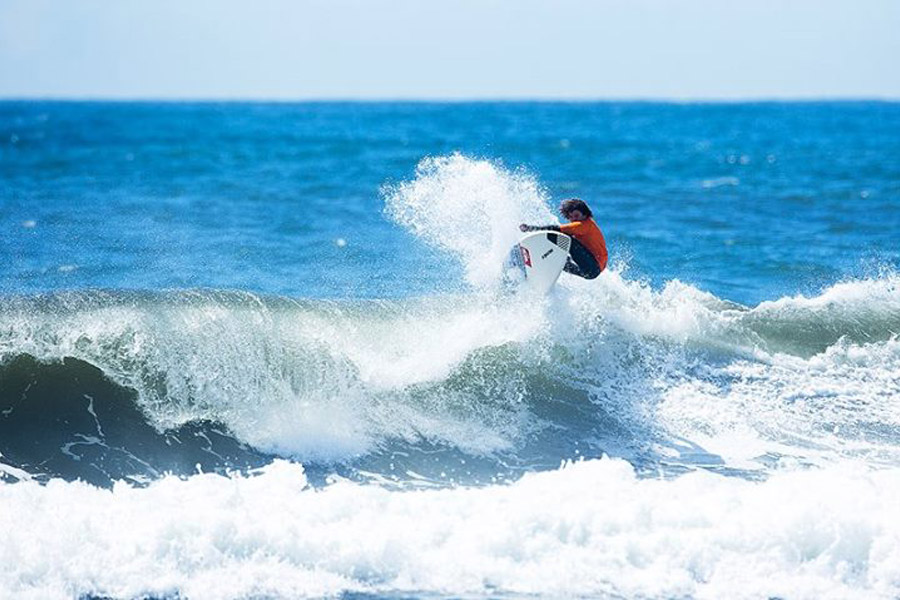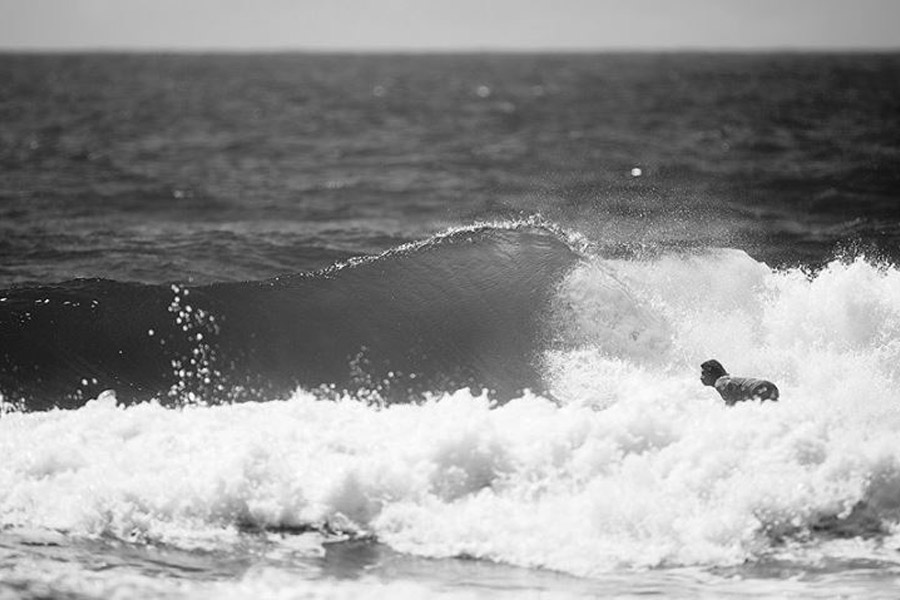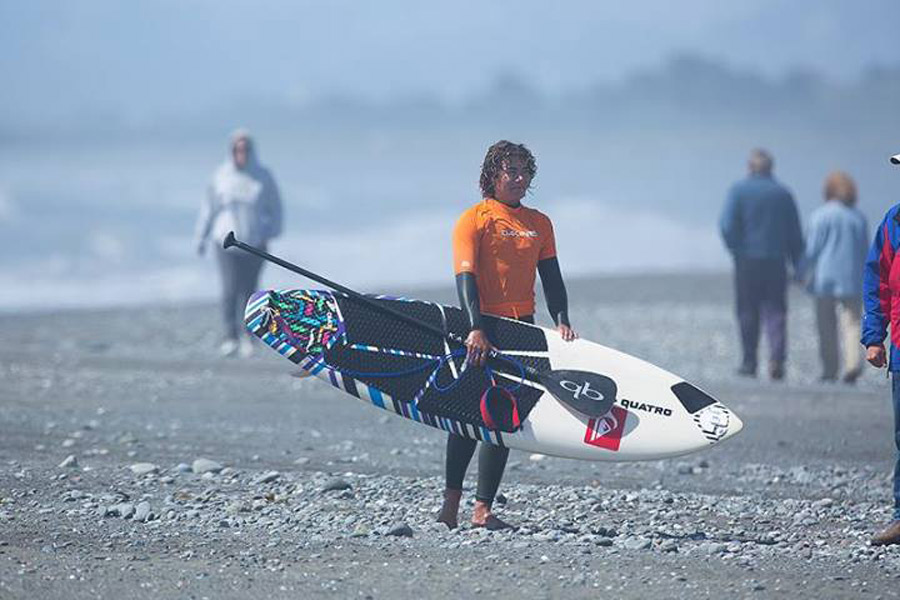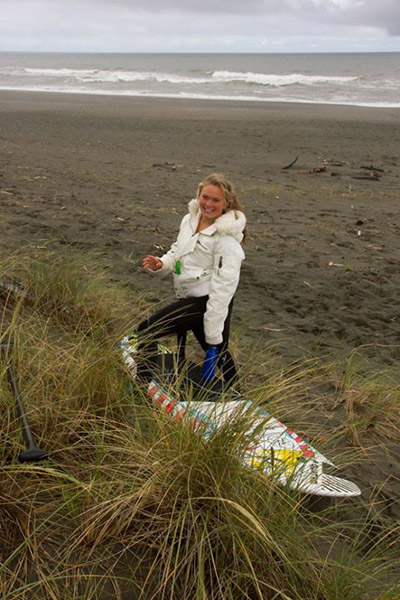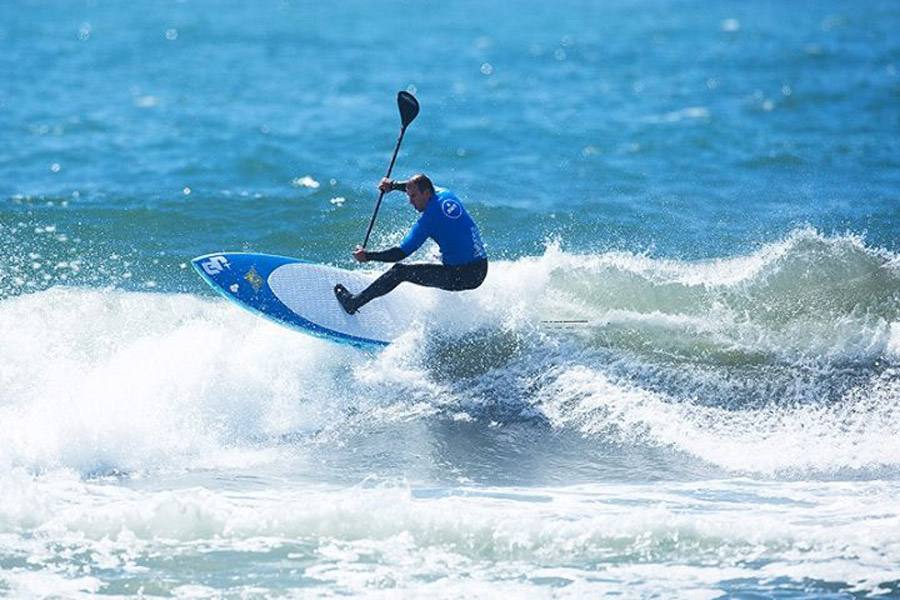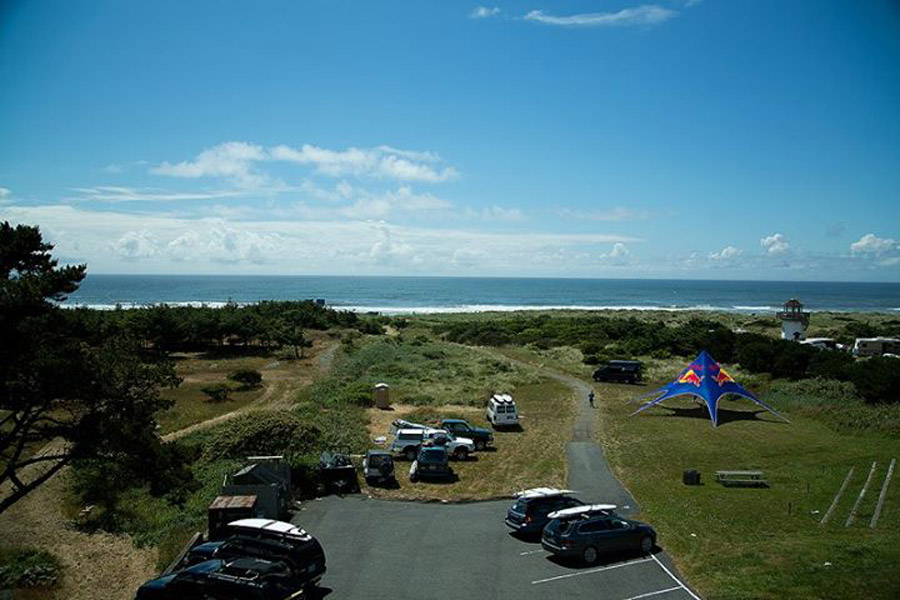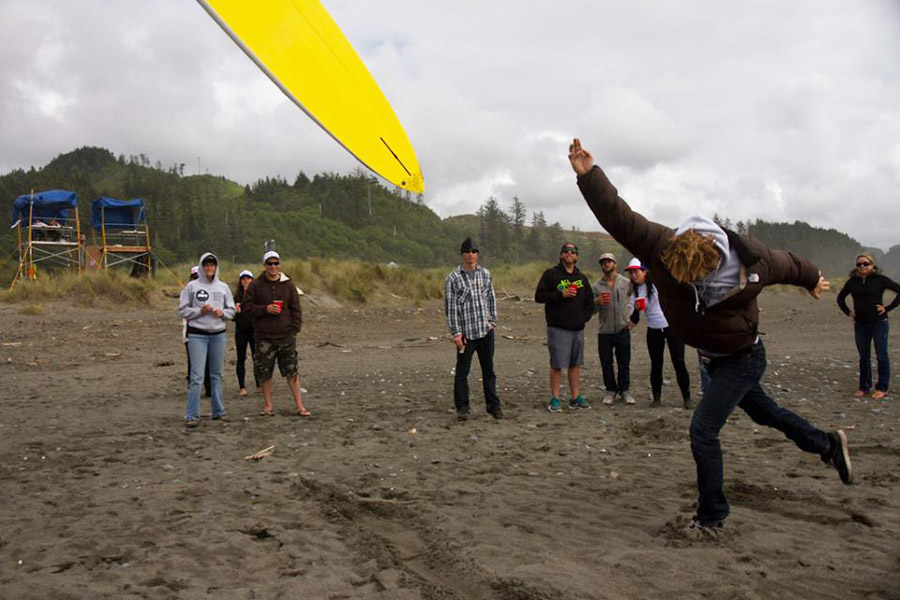 More photos on our facebook page here.