Pistol River is one of those places where you expect the wind to be strong. Today was no exception. It was clear at the 10am Skipper's that it was going to be a good day. Waves were pealing in front of the rock, and the wind was already pushing 25 knots. Riders were quick to rig their small sails, and aside from a few early lulls, Pistol was pretty much on for the entire day. Sails ranged from 3.0 for some of the ladies up to 5.0 for the biggest guys.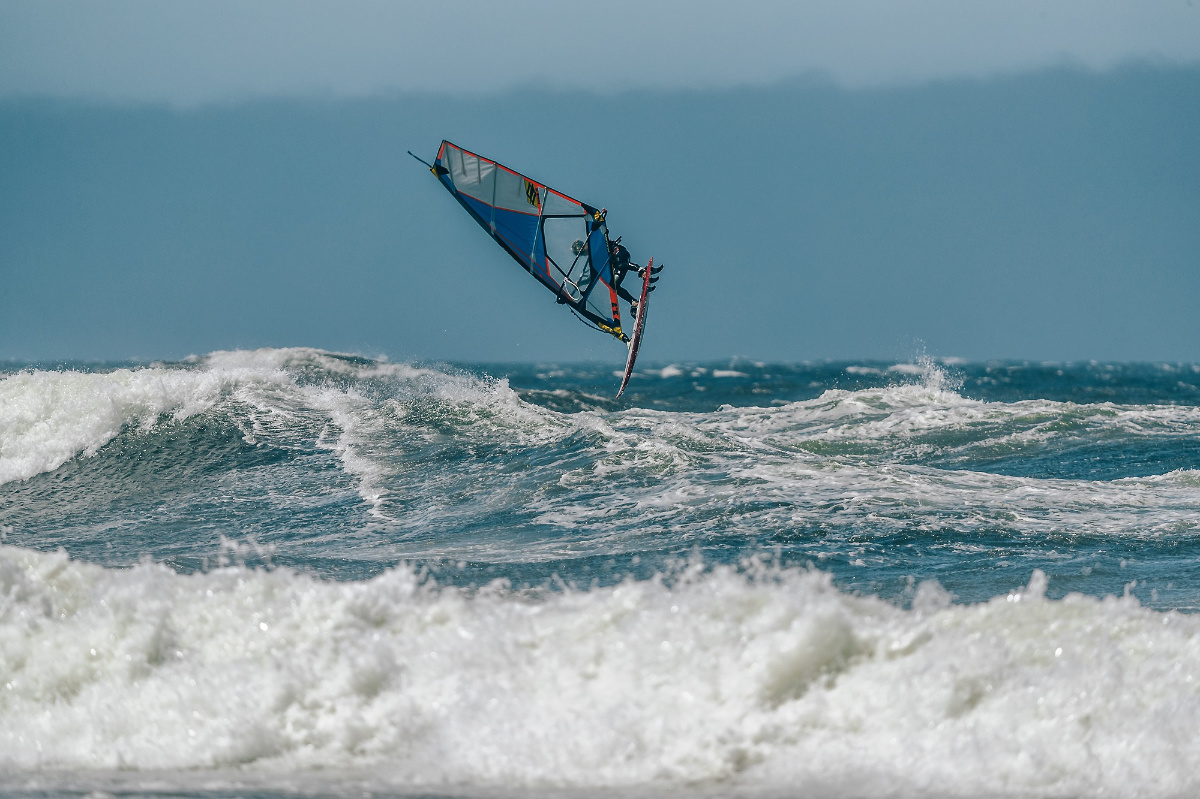 All divisions (save for the pros) were sent out to battle through heats. Riders ages spanned about 50 years, from our youngest entrants up to the seasoned vets in the Grand Masters Division. 13 year old Pepe Krause looks primed to take on all the older guys in the years to come. He was handling winds in the 40 knot range and riding well. Pepe managed a few great turns, even putting up some very respectable rocket air during competition. Other standouts included an incredible double forward attempt from up and coming Japanese competitor, Ryosuke Fukui. While he did not complete the rotation, his commitment and form were impressive.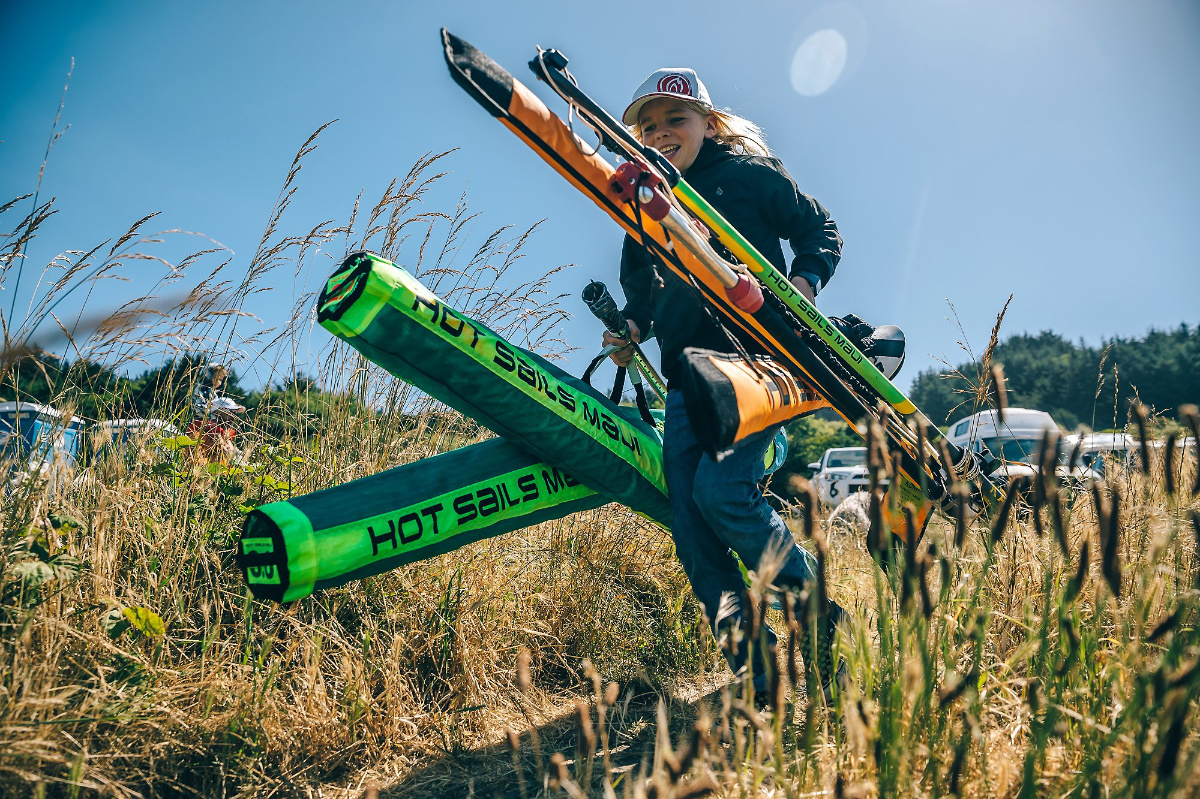 The women continue to show their exceptional ability to handle wild conditions. Head judge Duncan Coombs sent them out in the prime moments of the day. The waves were pumping and the winds just continued to blast like an out of control fan, turned to high. In what may seem like a small upset, Arrianne Aukes defeated reigning IWT champ and defending event champion, Sarah Hauser relegating her to the repechage round while securing her own spot in the semis. Sarah was forced to do battle with the tough Kazuki Ishiihara. Sarah managed to get by Kazuki, finding her place in the top four with Maria Andres, Arriane Aukes and Vickey Abbott.
Enjoy a full photo album by Si Crowther on our Facebook page here.