Kevin Pritchard takes the Single Elimination Win!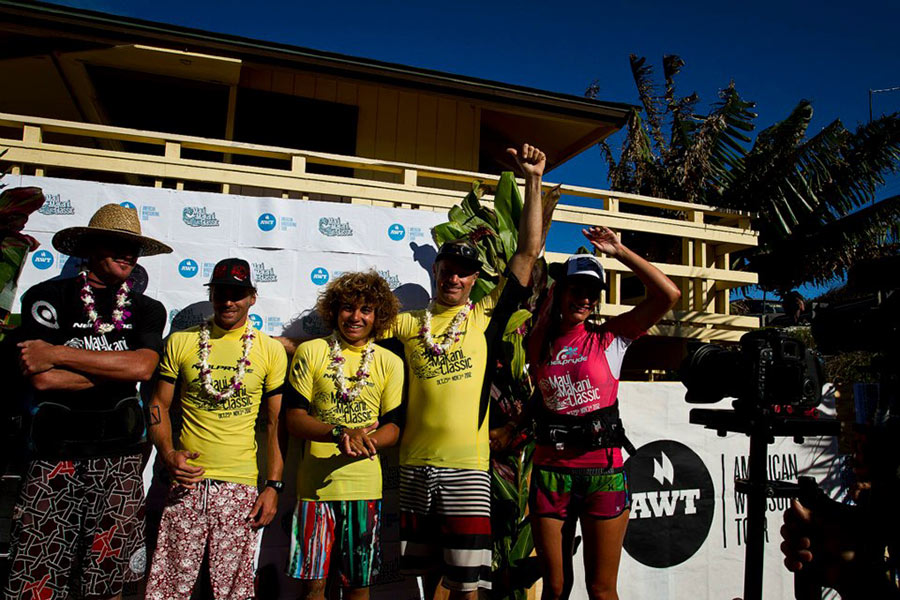 Pro Men single done, Women's single and Pro Double started!
Wow! What a day we had at Ho'okipa yesterday for Day 4 of the Maui Makani classic! The swell had dropped off but was still substantial enough to provide some logo to mast high sets. The wind pushed through by mid afternoon and most men had rigged 4.7 – 5.0 with the women chosing 3.7- 4.2. It was an emotional day for former world champ and Maui local Kevin Pritchard as he hammered through heat by heat and finally grabbed the title at Ho'okipa for the single elimination.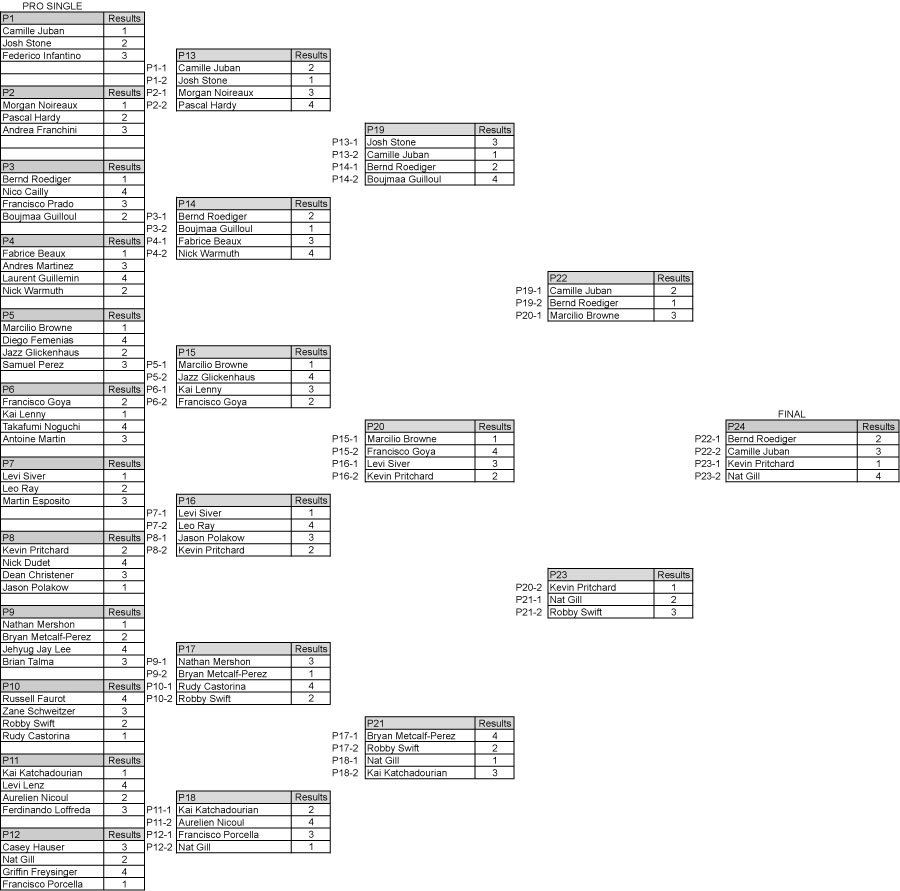 Heat By Heat
Heat 14
Heat 14 Kicked off with Bernd proving why, at the age of just 16 he is a total force to be reckoned with. He seemed fearless in his timing and super fluid and confident and sailed into the next round. The winner of the heat was Moroccan hero Boujmaa Guillol who, as usual, went all out with some nail bitingly late aerials and heavy gouges, and cruised through the heat ahead of Fabrice Beaux who put on an impressive show but just missed out on progressing.
Heat 15
Heat 15 was epic. Lenny vs Browne vs Goya vs Jazz. This was a serious showdown and making it through this heat demanded something special. Lenny had some fluid rides as usual but he was out done by Marcilio Browne who hammered out huge goitres and aerials, paired with a really smooth surf style to take the win over Francisco Goya who came in 2nd and also progressed after he schooled the younger guys in how experience and talent are a lethal combo.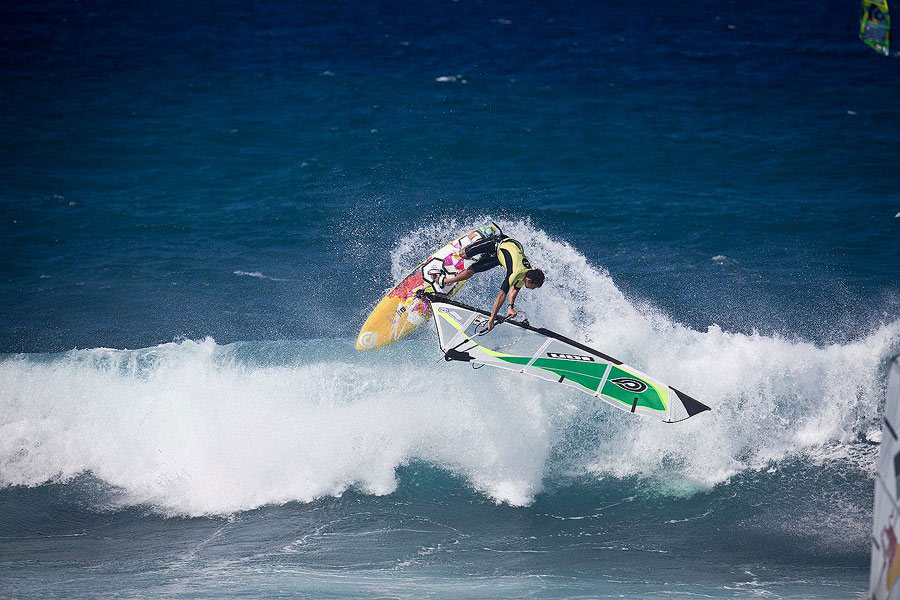 Heat 16
Heat 16 was a huge showdown, Polakow vs Pritchard vs Siver and Ray….. what a show! Siver was on fire and took the heat win with Kevin Pritchard in 2nd. This was the heat where Prithcard started stepping up his game and just seemed to be in that head space where he was going for broke and giving it everything he had. Unfortunately after a stellar performance yesterday Polakow couldn't quite find the waves he needed. Bad luck meant most of the waves he selected, though the biggest, ended up closing out on him and he failed to progress.
Heat 17
Heat 17 was extremely tight for 2nd and 3rd place. The outright winner was freestyle pro Bryan Metcalf Perez who wowed the judges with the best wave selection and also some massive goitres and clean, huge aerials. A tight decision between Swift and Mershon as both had decent waves but it was Robby Swift who advanced in the end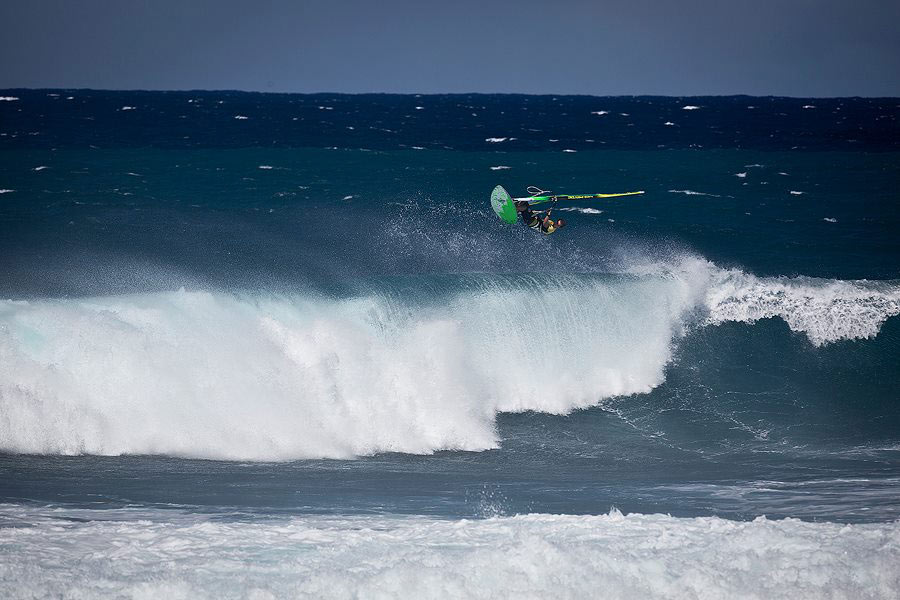 Heat 18
Heat 18 was a close call too, but local guy Nat Gill was on fire and began his mission to the final and came 1st ahead of Kai Katchadourian who ripped as usual
Heat 19
Heat 19 was super tight again. The swell was still beefy and the wind was mounting. Legend Josh Stone was super impressive and was just very narrowly beaten by Bernd who came 2nd behind a lethal Juban who dominated the heat.
Heat 20
Heat 20 featured another who's who of sailors and was extremely difficult to pass through. Brawzinho took the win with his fearless goitres and a taka just ahead of Pritchard who at this stage was gaining seriuos momentum. Siver just didn't have the heat he was hoping for and was placed in 3rd and therefore out of the single elimination
Heat 21
Heat 21 showed why Nat Gill was a world class sailor as his balsy style pushed him ahead of Swifty who held on to 2nd place after a typically solid performance.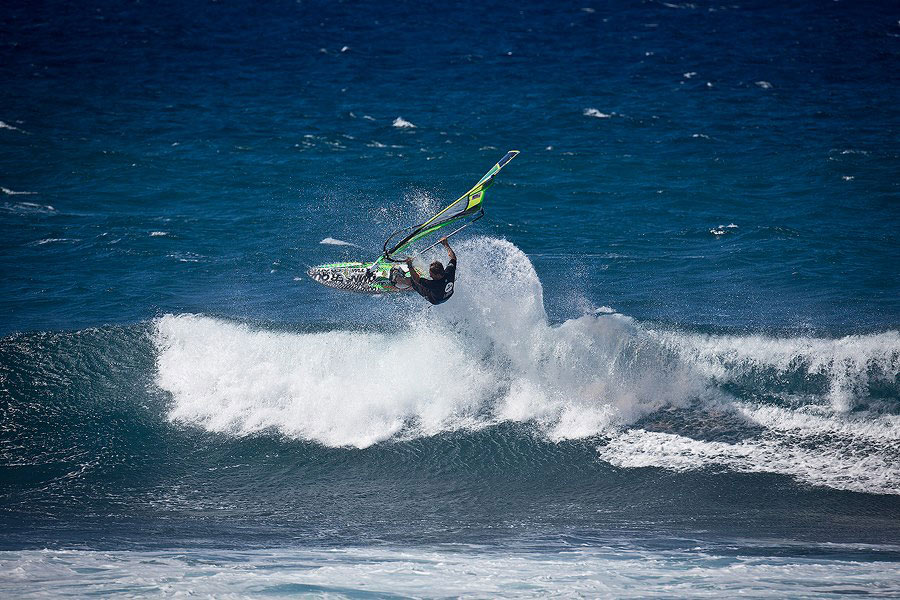 Heat 22
The first semi final was incredible to watch, at this stage it was anyone's guess who would make it through as so many huge names had already been knocked out. Bernd came into his own in this heat and took out defending champion Juban and world class sailor Browne. No one could deny this kid ripped and made his aerials, goitres and big punchy hits look like a walk in the park. Juban also wowed and most spectators were stunned by the skill level in this heat from the 3 guys.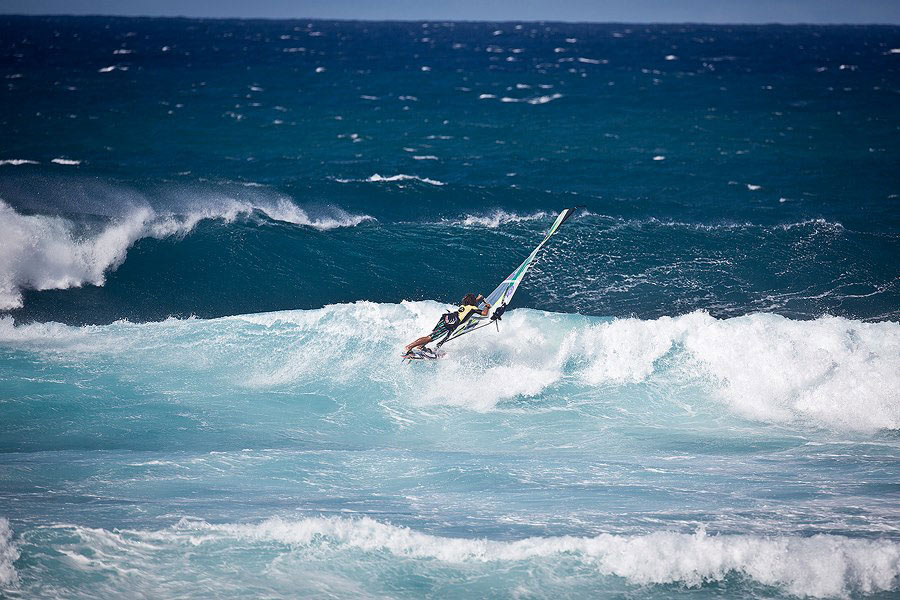 Heat 23
The 2nd semi final saw Pritchard on a mission. Dominating with a mix of local knowledge, confidence, skill and great timing he cruised into the final ahead of Nat Gill who gave Swifty a run for his money and narrowly beat him to also make the final which was well deserved after his performances throughout the single elimination
The Final
The final was run in classic Ho'okipa conditions. The guys were on a very varied size of sail. Bernd on his tiny 3.8m and Camille changing mid way through the heat from his 4.7 to 4.2 as the wind mounted. Pritchard and Gill chose to ride sails in the 5.0 and up range for strong powerful riding. For the majority of the heat it was anyone's guess who would take the win. Bernd sailed the heat of his life and could easily have taken the win. But Prithcard was on a mission. He had a point to prove, and prove it he did! He was unstoppable in his wise wave selection and massive, confident aerials. Camille impressed hugely too, proving how consistent he is and making it to the final yet again this year at Ho'okipa. Gill rode strong and proved he deserved to be in the final. Results of the single were 1st Kevin Pritchard, 2nd Bernd Roediger, 3rd Camille Juban, 4th Nat Gill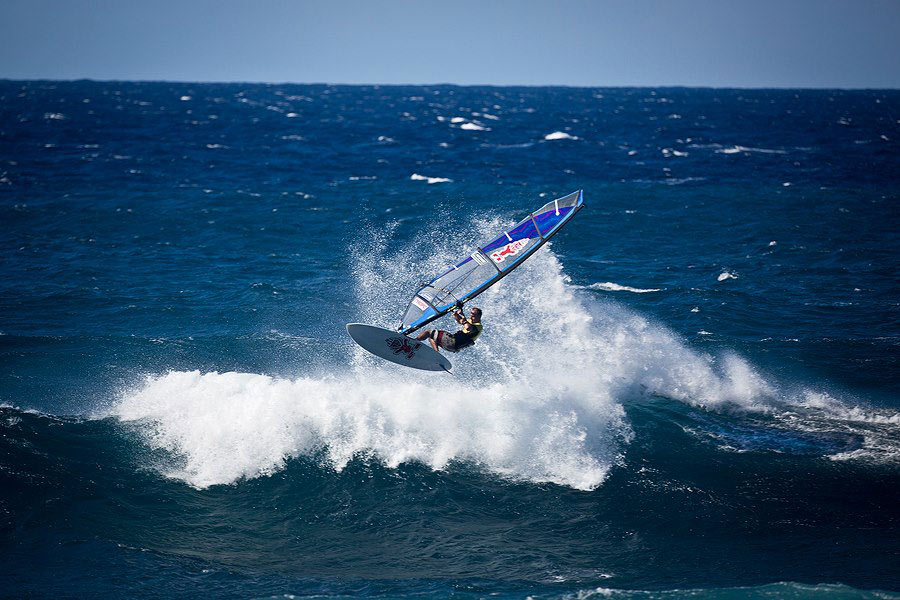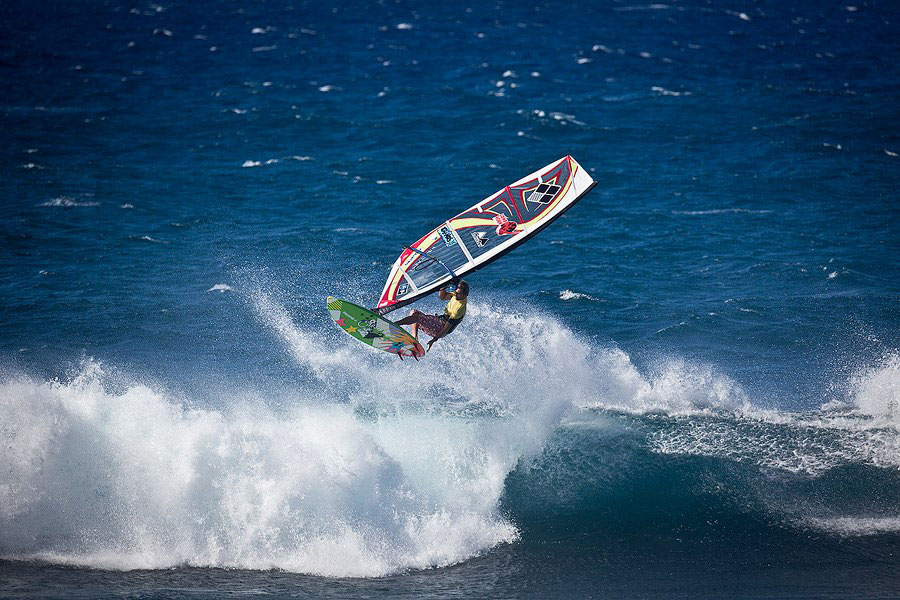 Women Take to the Water
And with that the ladies took to the water and had an absolute blast! 20 women had entered and every single woman made her mark in epic Ho'okipa conditions. Logo to mast high sets paired with 25 knot winds saw the girls push the limits of women's sailing and showcase how good they all are. The first round of the single was completed with some usual names like Junko Nagoshi, Anne Marie Reichman, Tatiana Howard, Ingrid Larouche, Shauna Cropaz and Tiffany Ward all progressing, but also some new faces making the grade like Fiona Wylde, Katie McAnena, Sam Bittner, Sarah Delaunay, Olivia Piana and Angela Cochran impressed enough to also advance.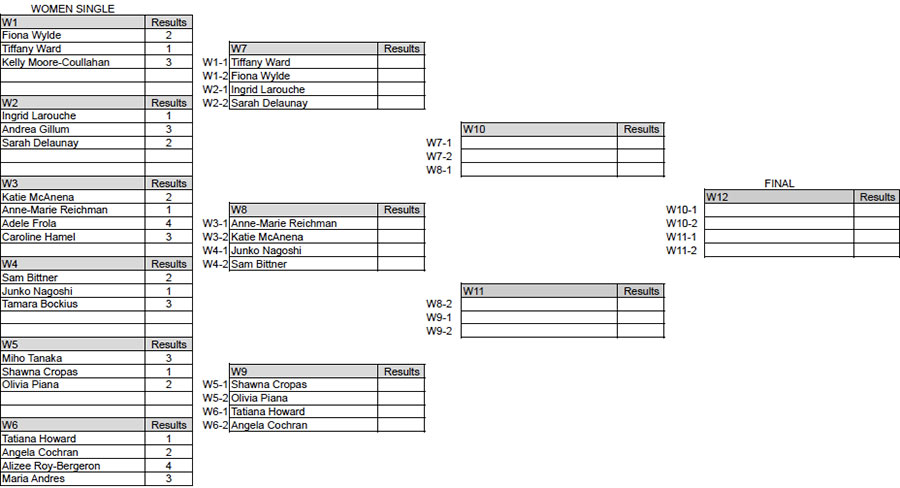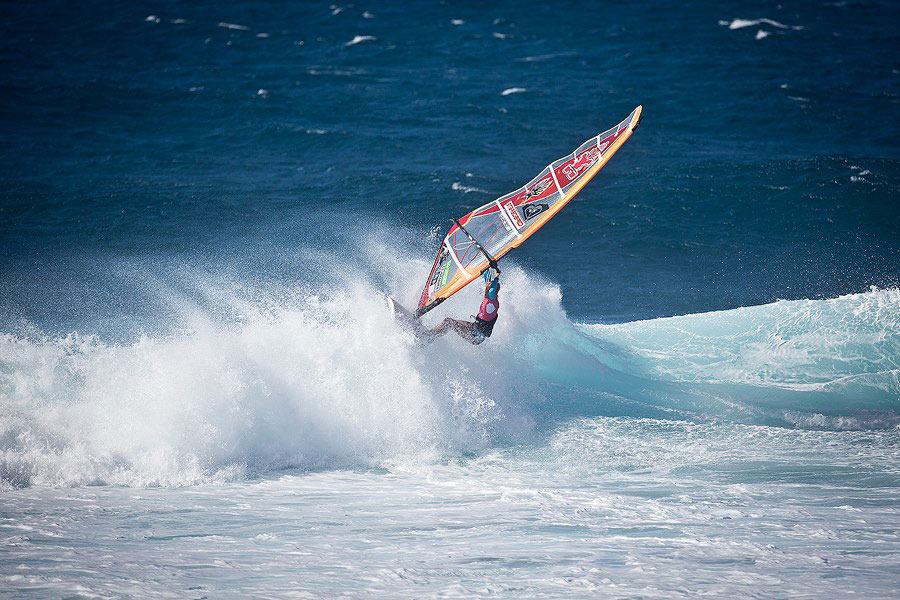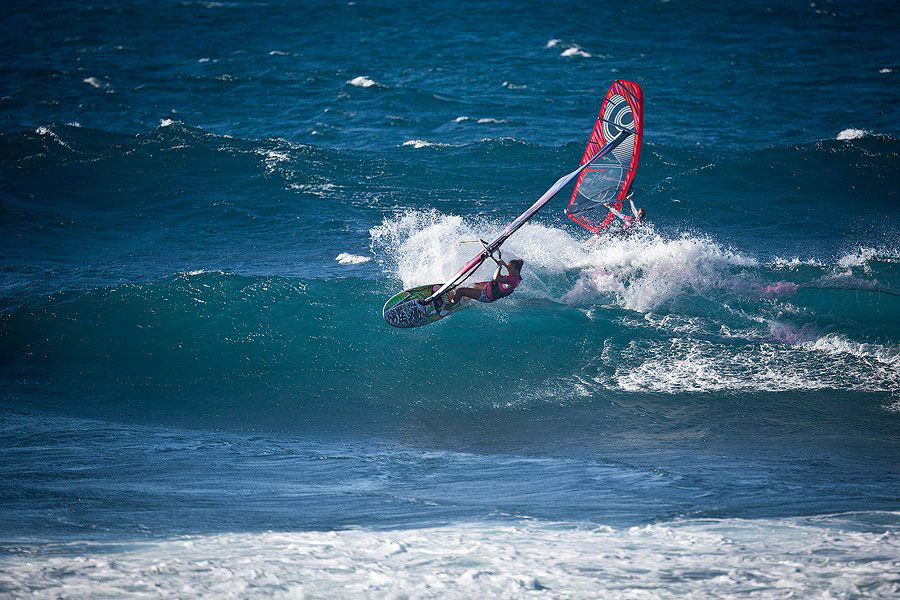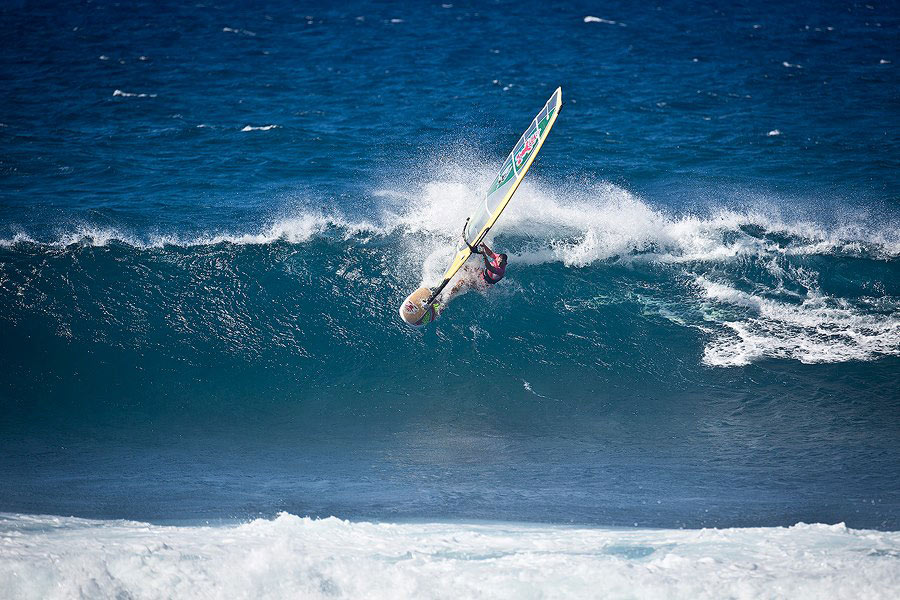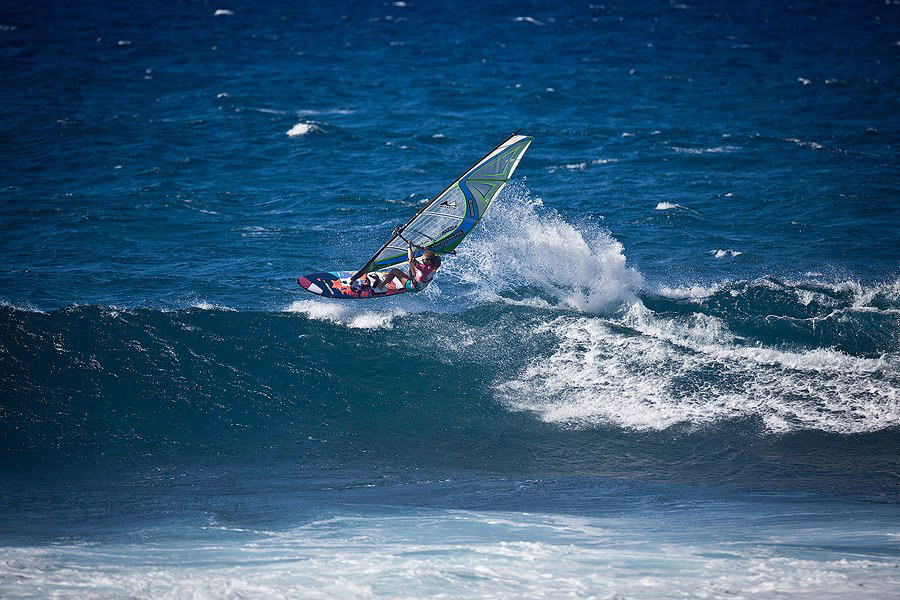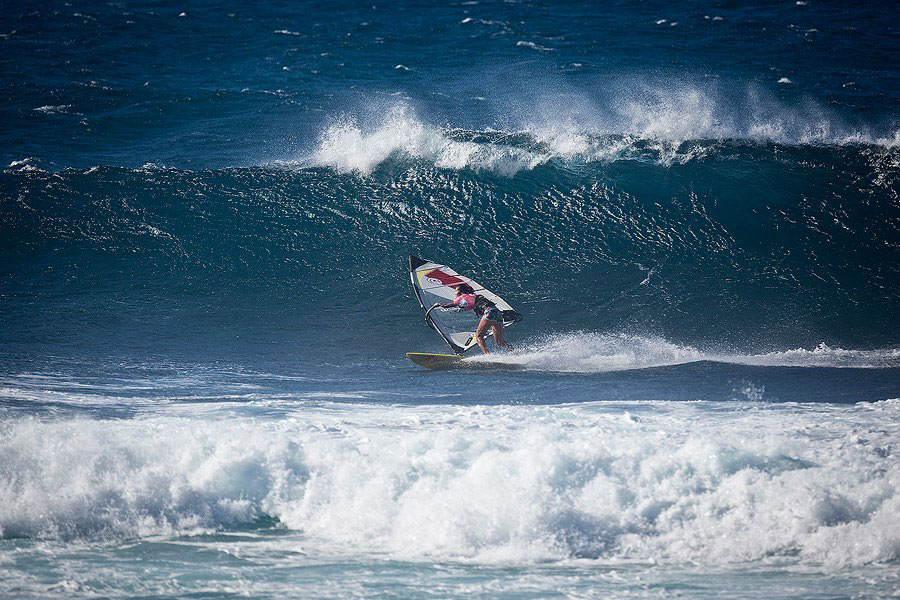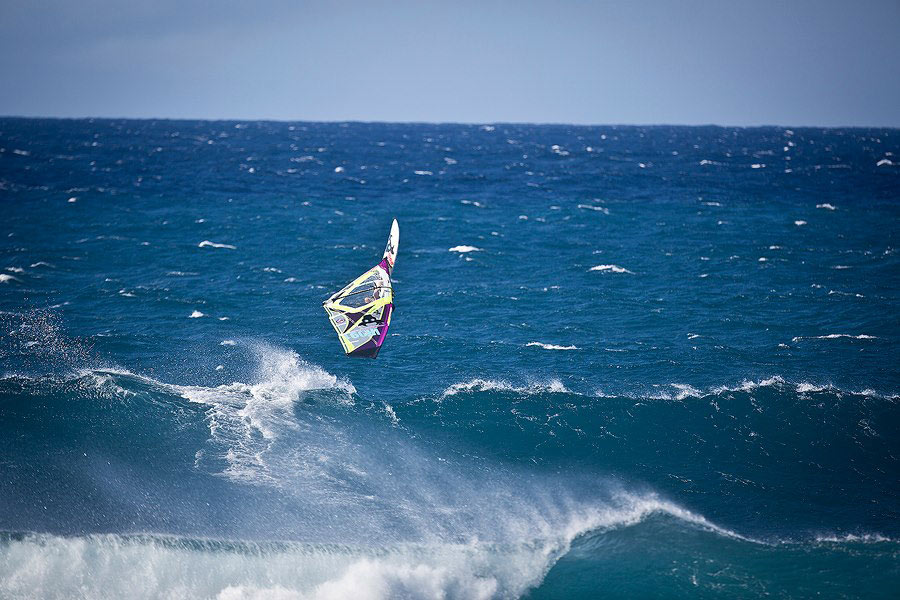 Today's Action; Pro Double, Amateurs, Youth, Women, Masters
Today promises another windy, wavy day at Ho'okipa! We have heaps of heats to run through so check out all the action live on http://www.internationalwindsurfingtour.com/livecast and don't miss a heat!